Companies
Which Are The Navratna Companies of The Public Sector?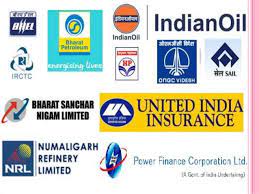 Public sector units (PSUs) are government-owned corporations. A majority of the paid share capital is owned either wholly by the state government or central government, or by the central government and one or more state governments together. Based on this ownership, PSUs can be classified as SLPEs (State Level Public Enterprises) or CPSEs (Central Public Sector Enterprises).
The Government of India categorises CPSEs into Maharatna, Navratna and Miniratna companies. This is based on their net worth, turnover, net annual profit, and their presence on the stock market as per the rules of SEBI.
Who are the Navratna companies?
In 1997, the Government of India awarded nine CPSEs the status of Navratna to grant them enhanced power in the fields of investment in joint ventures or subsidiaries, capital expenditure, human resources management, mergers and acquisitions, etc. This was to support the companies in becoming global giants.
The Navratna status lets the company invest up to Rs. 1,000 crores or 15 per cent of their net worth in a project without prior government approval.
Who gets the Navratna status?
The Navratna status is awarded to companies that have the following:
Miniratna status under Category 1.
A board of directors with four independent directors.
A score of 60 or more when judged on many parameters such as net worth, net profit, profit before interest and taxes to turnover, the total cost of production, the total cost of workforce, cost of services, inter-sectoral performance, capital employed, and earnings per share.
Which companies have the Navratna status?
Currently, fourteen companies hold the Navratna status. They are:
Bharat Electronics Limited
Container Corporation of India Limited
Engineers India Limited
Hindustan Aeronautics Limited
Mahanagar Telephone Nigam Limited
National Aluminium Company Limited
NBCC (India) Limited
NMDC Limited
NLC India Limited
Oil India Limited
Power Finance Corporation Limited
Rashtriya Ispat Nigam Limited
Rural Electrification Corporation Limited
Shipping Corporation of India Limited
Investing in Navratna companies
The development of the Indian economy owes much of its growth to the public sector. But when it comes to investment, this sector is often overlooked. The Navratna companies have depicted colossal brand value and have shown exemplary performance in the past. But for investing in a stock, it is essential to look into its future potential and growth aspects.
The wave of privatisation has created an environment of uncertainty around these companies. The hesitation behind investing in these companies is that they are thought to be slow, inefficient, and do not generate high returns.
But not all of these companies are the same. Some of these PSUs offer significant profits if investments are made for the long term.
National Aluminum Company Limited or NALCO is under the jurisdiction of the Ministry of Mines and operates in the metals, mining, and power sector. As of December 2021, NALCO share prices had seen a growth of 243 per cent in a year. NALCO share price is currently Rs. 77.60.
Another PSU which offers reliable investment opportunities is Bharat Electronics Limited or BEL. It primarily focuses on manufacturing electronic products for the defence sector. As of December 2021, BEL share prices saw a hike of 76.12 per cent over the last year. BEL share price is presently Rs. 276.25.
PSUs like State Bank of India, Power Grid Corporation of India Limited, and Indian Railway Catering and Tourism Corporation have also proven themselves as profitable investments.
And now, most online investing platforms provide the option to invest in PSUs.
Visit for more articles: forbesblog.org