Technology
4 Biggest AR Trends Of 2022 That Will Shape The Future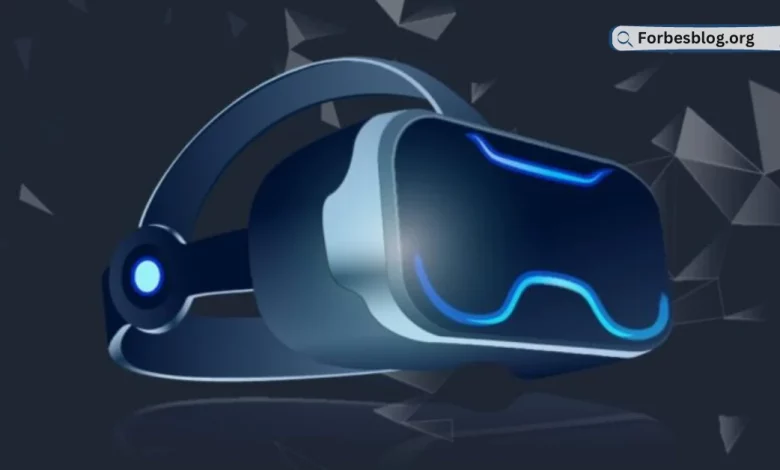 Thanks to the introduction of Augmented Reality (AR), the vision of creating a smart world is almost a reality now. It is a trailblazing technology that is truly shaking up the landscape, from gaming to marketing, training, and simulation.
Though we have witnessed a massive spike in the implementation of AR in several industries last year, there is still room for progression. Analysts predict that the AR market value will reach £62.5 billion by 2030 in the UK, which means providing AR experiences can be a competitive edge in industries.
Let's look at some of the biggest augmented reality trends of 2022 that are sure to revolutionise the future.
1. AR In Healthcare
AR offers gazillions of possibilities in the healthcare industry – relaxing patients, vein or surgical visualisation, supporting medical presentations, speeding up the recovery in physical therapy, and whatnot.
According to Deloitte Research, AR combined with AI will transform the traditional healthcare model with AR/MR-enabled hands-free solutions and IA-based diagnostic tools. Think of Microsoft Hololens 2 – it is a pair of mixed reality smart glasses that provide information to surgeons while allowing them to use both their hands during the surgery.
So far, integrating AR in healthcare has given the industry unexpectedly efficient results. Some of the successful applications include disease detection, telemedicine solution, mental health improvement, and a lot more. Overall, AR technology plays a pivotal role in healthcare, from educating consumers to assisting doctors.
2.  Augmented Reality Shopping Experience
Virtual try-outs and product visualisations: things that were once a dream for online shoppers are now a reality – credit goes to AR, of course!
Incorporating 3D/AR functionality into an online store helps customers preview products. As a result, e-commerce businesses can increase their sales and reduce their returns.
In fact, many cosmetic and fashion companies are planning to pair body tracking in Snapchat, Instagram, Web AR, and TikTok to make virtual try-on for makeup and clothes a fact of life.
And, as 1 out of 2 consumers is willing to use AR technology for shopping in the UK, this will be the next big thing in the eCommerce world.
3. AR And NFTs
NFTs or Non-Fungible Tokens are a whole new range of use cases and possibilities for many businesses. They are types of digital tokens (similar to cryptocurrencies) that help people involved with communities and invest in non-traditional assets.
As the world is witnessing the dramatic rise of metaverse technology and non-fiat currencies, the importance of NFTs hopes to increase by leaps and bounds. However, their true potential will be unleashed in the AR-driven future only.
Some of the potential use cases of NFTs and AR include tourism, education & training, and co-created content. Besides, the gaming industry can also see significant changes in several existing AR-based games. Considering roulette, the AR could add a new hint of innovation, helping players play for some limited edition NFTs instead of crypto.
4. AR In Metaverse
The latest buzzword, "Metaverse," is the next step in Internet evolution. It is a network of 3D virtual worlds that use Augmented Reality (AR), Virtual Reality (VR), Artificial Intelligence (AI), blockchain, and 5G networks to develop spaces for rich user interaction.
Ahead for the Metaverse, there are some top applications that AR will support. These include healthcare, manufacturing, marketing, education, real estate, tourism, blockchain, and more. In addition, metaverse has also opened doors for new breeds of games. Taking the examples of Coin Hunt World, Blankos Block Party, and Roulette, you'll be able to play decentralised games with crypto while going to virtual locations with 3D models and dazzling lights.
Summing up, AR brought a new wave of revolution that is going to get bigger with time. Subsequently, users will be able to discover the complete virtual world in various industries, such as healthcare, tourism, gaming, education, and possibly everywhere. So, get ready to experience the remarkable future.