Business
4 Resume Templates to Use That Work Best for Singaporean Employers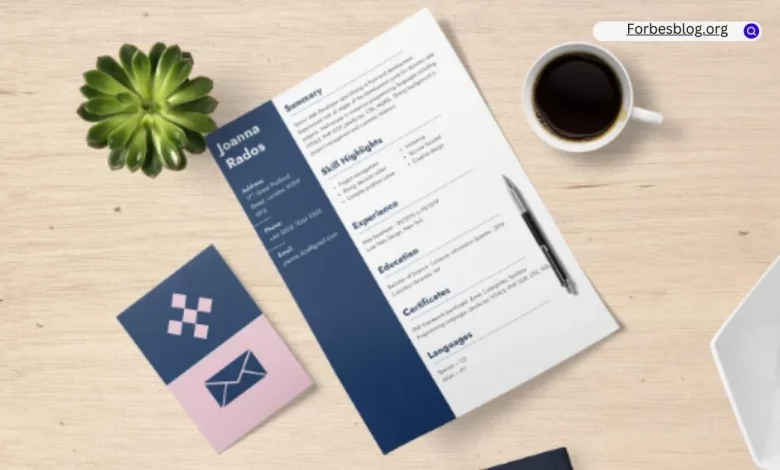 Are you looking for a job in Singapore? If so, you will need to submit a resume. This can be a daunting task, especially if you are not sure how to format it correctly. In this blog post, we will discuss 4 resume templates that work best for Singaporean employers. These will play a major role in helping you get hired.
A good resume should detail all the abilities and key traits of an applicant. It should also include what you have achieved and accomplished in your previous roles. Furthermore, it should be free of any errors and easy to read. When applying for a job in Singapore, you will need to tailor your resume to the local standards. This means specifying your work experience, skills, and education in a way that is most relevant to employers in Singapore. It is also important to use the right keywords so that your resume can be easily found by recruiters.
Here are four of the best resume templates to use for a Singapore job application:
The chronological resume template
This is the most common type of resume. It lists your work experience in chronological order, starting with your most recent job. This is a good choice if you have a strong work history and consistent employment. It helps employers get a quick thorough understanding of your professional journey so far. This format is good for job seekers with no employment gaps and who have worked in similar roles in the same industry. It helps in exhibiting career progression and stability.
To use this format, start by listing your current or most recent job at the top. Follow this with your previous roles in reverse chronological order. Include the company name, your job title, and dates of employment for each role. Under each position, list your key responsibilities and accomplishments. Use bullet points and action verbs to make your achievements stand out. Remember to tailor the content of your resume to each job you apply for. Highlight the skills and experience that are most relevant to the role you are applying for.
The functional resume template
This type of resume is great for people who have gaps in their employment history or who have recently changed careers. According to My Careers Future (https://content.mycareersfuture.gov.sg/4-resume-templates-hopeful-jobseekers-singapore/), the functional resume template highlights your skills and accomplishments rather than your work history. Contrary to chronological resumes, this one will not highlight your employment gaps.
If you have been out of a job for quite a long time, this type of template will be good for you because it will still showcase your skillset.
The details of this template will include:
Your Full Name and Contact details

A Resume Summary

Relevant Skills

Work History (if applicable)

Educational History

Professional Certifications (if applicable)

Group your primary skills and abilities

References (optional)
Combination resumes
This format is a mixture of the chronological and functional resume types. It is organized by both date and skills. This is the most popular format as it allows job seekers to showcase both their work history and skills. The details in this template include the following;
Your Full name and contact details

Your qualifications

A list of your skills

Work experience listed in reverse chronological order

Education and professional development

Other relevant information such as awards, publications, etc.

Targeted resumes
This resume format is customized based on the job requirements stated in the job posting. This resume type is used to apply for a specific job opening. The content in this resume is developed to answer the requirements of the employers.
The details included in this resume are job-specific and include;
Your contact details and name

An overview of your professional qualifications

Your employment history

Achievements and skills related to the job you are applying for

Relevant education and professional development
Make sure that the content of your targeted resume is well-written and free from grammar mistakes.
Conclusion
With these four resume templates, you are sure to find the one that works best for you and your career in Singapore. Be sure to tailor your resume to the job you are applying for, and don't forget to proofread.