Fashion
4 Summer Hair Care Tips for a Variety of Beachy Hairstyles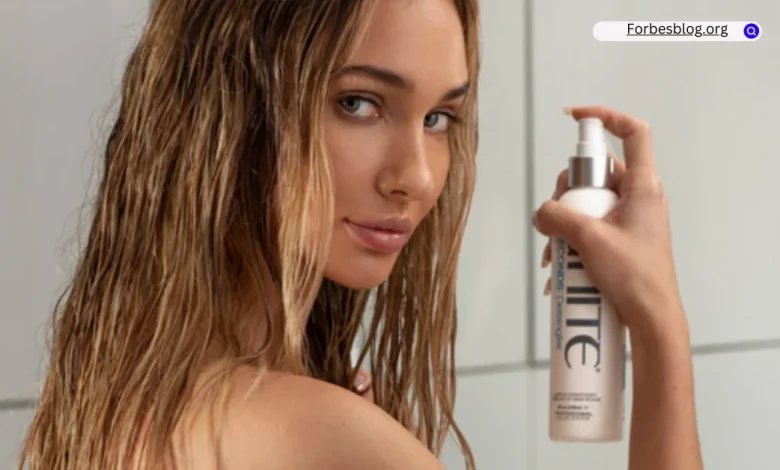 There's something about the summer sun that brings out everyone's playful sides. Why not take this vibe and extend it to more carefree hairstyles, too? It's a great time of year to embrace the hair you have while trying new things with it. From romantic weddings to poolside hangs, it will be fun to create effortless beachy looks these next few summer months. You just need some high-performance hair care products and an eye for experimentation with a few styling techniques. Here are several ideas to get you started.
Make Some Waves
Surfing, swimsuits, and saltwater are synonymous with the beach. But even if you aren't hitting the beach this summer, you can still achieve weightless volume and texture with beachy waves. A variety of beachy wave styles are perfect for everyday summer outings. Here are a few to try.
Tangle-Free: Full and Tousled
Whether you plan to air dry-and-go or use heat styling tools, you want to avoid tangles by using a hair detangler first. On freshly washed, towel-dried locks, you'll simply spray the product on damp hair. A protein-based formula helps make your mane healthy and strong while protecting it from UV and heat. A hair detangler is a must-have prep product for everyone. Remember: your ultimate goal is tousled, not tangled, and a premium detangler is key.
Styling Spray: Sea Salt Spray
Add beachy definition with a texturizing spray made with sea salt. A sea salt spray adds instant beachy definition and texture and is ideal for wavy or curly locks. It will help your hair with wave and curl retention without leaving it feeling stiff or crunchy. Simply use on damp hair to air dry, rough dry, or diffuse. You can also use on dry locks for more texture and weightless volume.
Multiple Ways to Get Texture
From texturizing cream to texturizing foam, there are plenty of styling and finishing products to try out. It all depends on how you want your hair to feel and look. Any of them are capable of creating beach-worthy waves. A great finishing cream will add weightless, lived-in texture that you can enjoy immediately. A finishing foam is a product that adds soft, tousled, and weightless texture and definition. It can add a bit of grip and a satiny-sheen finish as well.
Go Silky and Smooth
When you think of beachy hairstyles, you may think of waves or curls only. But beach hair can be anything that has weightless volume, subtle texture, or sculpted definition. It's basically the opposite of lifeless or dull-looking locks. Instead, it's soft and pliable hair.
Full and Frizz-Free: Products for Unruliness
If the summer brings out your mane's wild side (and not in a good way), you may benefit from using a system of products designed to deliver silky, smooth results. Cleanse and condition with a pair of products designed for frizzy or unruly locks. They will work to tame, repair, and strengthen your strands and create a protective shield that locks in moisture and keeps humidity out. You may also benefit from a heat-activated leave-in spray that lasts through several washes.
Soft and Shiny: Seal in Moisture for a Blow-Out
Another way to control frizz and seal in moisture is to use a lightweight blow-out cream before using your hairdryer. A great product will leave your hair looking shiny and smooth. You'll be able to effortlessly glide your brush through your hair. Blow-out cream goes on damp hair to seal in moisture, control frizz, and add shine. It's designed to extend the life of your blow-out. You can follow with other styling and finishing products to create your desired effect.

Tone and Brighten Blonde Hair
Blonde hair and beachy locks are a perfect summer combo. Blondes need to be careful of brassiness in the summer because the sun, chlorine, and seawater can be damaging to blonde tones. You can keep blonde locks calm, cool, and collected with a great collection of purple products for natural and color-treated blonde hair. Blondes should also prep with a hair detangler spray for all hair types after washing. Color-treated locks will benefit from this must-have leave-in conditioner because it locks in color, seals the cuticle, and protects your style from UV and heat.
Toning Purple Shampoo Weekly 
Using a toning violet shampoo once a week will help you maintain bright and cool blonde tones. You'll be able to keep your color longer between salon visits by using toning products weekly. You can use a specially formulated toning violet shampoo to tone blonde, gray, and highlighted hair. This can help prevent unwanted brassiness.
Daily Blonde Hair Care
Between toning, you can also care for blonde hair with a non-toning daily purple shampoo and conditioner for the best results. This combination of products will gently cleanse and hydrate your locks without stripping color or dulling highlights. Look to a professional hair care brand that specializes in making products for blondes.
Restorative Hair Treatment 
If you have platinum or bleach-blonde hair, it needs special attention. A deeply reparative hair treatment made specifically for blondes provides a variety of benefits for overworked, stressed, and brassy locks. After just one use, you may notice that it reduces your blow-dry time and leaves your mane feeling smoother and stronger. You'll be able to use this type of treatment twice a week after shampooing and conditioning your locks.
"Wet" and Shiny Trends
You can take the wet look in a bunch of directions. This slick hairstyle trend has definitely been making the rounds for the past few months, as you've seen on red carpets and after-parties. The hair looks a little wet, like you just emerged from the water. It's actually a style that you can achieve with premium hair care products, whether you have a chin-length bob or a long, sleek ponytail.
Beach Babe Bob: Versatile Styling Paste
With a wax-paste-cream hybrid product, you can have fun styling a variety of looks. This type of product will offer flexible, long-lasting hold that can be messy, sleek, and anything in between. All you do is rub a bit of paste between your palms and work it through damp or dry hair. Then, you'll comb through and shape your hair as desired. If you're rocking a bob, having a versatile styling product can help create separated and defined strands. Go with everything from old-school glamour to mermaid waves.
Slicked Back to Beach Waves: Sculpt to Your Desire
With an awesome sculpting lotion, you can accomplish whatever wet style you're trying to achieve. It can hold beach waves in place once hair is dried and curled. The sculpting lotion will also help add shine, weightless volume, and UV and thermal protection. You could also use this product to don a sleek high ponytail. Wet hairstyles are the ultimate look for summer.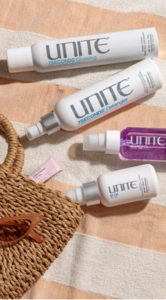 About UNITE Hair
UNITE Hair is a professional hair care brand with over 45 products for all hair types and textures. These high-performing products are easy to use and loved by hairstylists and salons across the world. You can use UNITE Hair products for effortless, everyday styling and red carpet-worthy looks alike. Cleanse, condition, and treat your hair with UNITE's products in their various hair care systems, such as BLONDA™ and 7SECONDS™. Use 7SECONDS™ Hair Detangler as your essential hair prep. Complete your routine with top-selling styling and finishing products, including BOOSTA™ Volumizing Spray, perfect for fine, limp hair. Check out their whole selection to find your new favorite hair care essentials.
Visit for more articles: forbesblog.org