Fitness
5 Advantages of Running on a Treadmill Than Outdoors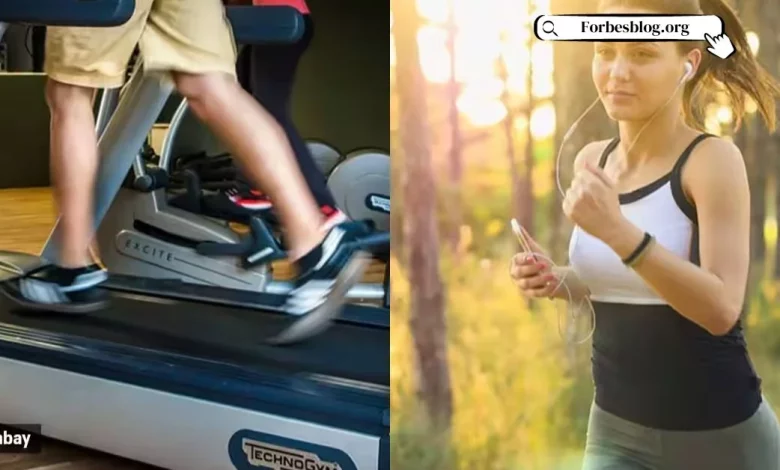 The treadmill is popular training equipment and a fantastic option for anyone who wants to start their fitness journey at their pace and time. To stay fit and healthy, you can work out indoors on a treadmill whenever and however you want.
Treadmills are something you can purchase for yourself in stores or online, and almost every gym has them. With a home treadmill, you can work out whenever it's convenient for you—even in bad weather, at night, or when you're responsible for watching the kids. A treadmill has a lower impact than the outside surfaces or ground if you're running outside. This cardiac training equipment, which has various health benefits, encourages a strong and healthy body.
Here are 5 Advantages of Running on a Treadmill Than Outdoors
The weather is not an issue
Before entering the trails, roads, or tracks, you must always consider the weather and be prepared for it. The accessibility of a treadmill is among its most significant benefits. You can use a treadmill day or night in any environment because it's an indoor machine. This can make jogging more convenient for people who run at night or reside in regions with unpredictable weather. In addition, the majority of treadmill runners like several features a treadmill can provide, such as exact pace, slope, and interval management.
This is also advantageous for people recovering from an injury because they can make little, controlled progress on a treadmill. For instance, uneven ground and slick sidewalks may make running outside riskier for someone recovering from an ankle injury. On the other hand, the majority of treadmills feature cushioned belts to help with impact absorption, so running on one may be beneficial for your joints. Hard surfaces, particularly roads and sidewalks, would not, though.
It works well and effectively
The compact treadmills are the better option if you do not have much space in your house. They are comparatively small and have very basic functionality; you only need to get on and hit start; it's that simple. However, you have total control over it. Additionally, you do not have to consider all the potential issues that may arise when running outdoors, such as getting stuck at one crosswalk after another or pausing to pet a gorgeous dog (it happens).
You may simply exercise in the convenience of your own home and even watch TV. Running on a treadmill is significantly safer than running or walking on the street in terms of security. Working out in your own house is also discreet and ideal if you do not want others to observe you.
You could burn more calories
Your ability to burn more calories on a treadmill than outside depends on various things. Many individuals are doing interval training on a treadmill, with a lot more focus and workload and burning a lot more calories.
Strengthens your joints and muscles
Running on a treadmill works out your entire body and activates the majority of your key muscle groups is one of its major benefits, just like any other cardio activity. Along with toning your leg muscles, a treadmill workout also works the muscles in your belly, arms, and buttocks.
The core muscles are used while you run on a treadmill while maintaining a good posture. This workout is beneficial for your entire body. Additionally, carrying weights while running may up the workout's total intensity.
Increases flexibility of joints
For runners with delicate joints, the treadmill can be a better option. Joint flexibility is crucial for maintaining activity, especially as we age. It fights osteoporosis, arthritis, and other illnesses that restrict your flexibility and range of motion. You can increase your mobility and lower your risk of developing joint issues by running or walking on a treadmill.
Bottom line
On a treadmill, you can run at any time without risking injury. You can attain your fitness objective by using a treadmill to run or walk, along with some strength-training activities and a balanced diet. Simply be consistent and do the workout frequently.
For more valuable information visit this website