Business
5 Trends Impacting Your Investor Relations Strategy in 2022 & Beyond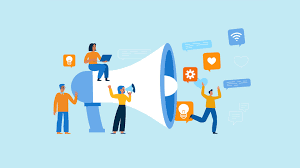 Change is a natural part of any industry. But the capital markets have weathered substantial disruption in recent years, and it can be challenging for many companies to keep pace.
As a brand's Investor Relations Officer (IRO), you're facing new, often unpredictable hurdles in your pursuit of new investors. Unfortunately, you don't have the luxury of waiting for things to blow over before you figure out your strategy.
You must adapt your investor relations strategy to reflect the latest shifts in capital markets quickly. Otherwise, you could lag behind the competition.
1. Changing Investor Preferences
Impact investing is gaining traction in the capital markets world. With a backdrop of a climate crisis and a pandemic that highlighted civil unrest, racism, and economic inequality around the world, investors want to see their money go to funds making a difference.
These changing priorities mean ESG and DEI funds are more popular than ever. ESG funds, in particular, are set to surpass $41 trillion assets this year. Meanwhile, Diversity, Equity, and Inclusion initiatives have attracted an estimated $9.3 billion.
With this much attention on ESG and DEI funds, it's important for your investor relations strategy to feature your brand's initiatives in sustainability and social responsibility.
2. New ESG Regulations
The way you report your ESG impact will change in 2022 as the SEC hands down new disclosure regulations. These new disclosure rules will make it mandatory for corporations to report their climate-related risks to eliminate greenwashing.
The impact of these new regulations means your ESG initiatives will be under a spotlight in the year ahead. You should partner with an ESG consultant to ensure your ESG website maintains regulatory compliance at every step.
3. Evolving SPAC Standards
The SEC is also proposing new disclosure regulations for Special Purpose Acquisition Companies (SPACs), tightening transparency at every step of the SPAC — from the initial public offering to the eventual de-SPAC.
While this proposal is still under recommendation, it will mean SPACs will face more regulatory hurdles if enacted. Your SPAC website requires extra polish to hold up under scrutiny.
4. SPAC &IPO Slowdowns
After a record wave of SPACs and traditional IPOs during the pandemic, both markets are seeing a slump. According to Ernest & Young, IPO volume fells by 46%, with proceeds down by 58% year-over-year. SPACs, meanwhile, are suffering a similar fate this year, falling by nearly half.
5. Bear Market: Fee Compression, Inflation, and Rising Interest Rates
Economists forecast the volatility that has besieged the market since the start of the year will continue throughout 2022. Between the lingering pandemic and runaway inflation, a high level of uncertainty may complicate your investor relations strategy.
When the market fluctuates between epic highs and dismal losses, the mood on the Street isn't a positive one.
How Can You Face These Hurdles Head On?
In such unpredictable times, all-in-one engagement analytics software can help you untangle the web of trends to uncover the data that matters.
These IR tools streamline workflow while monitoring marketing sentiment and shareholder behavior, giving you at-a-glance insights about the success of your strategy—no matter what's affecting the markets.
Visit for more articles: forbesblog.org