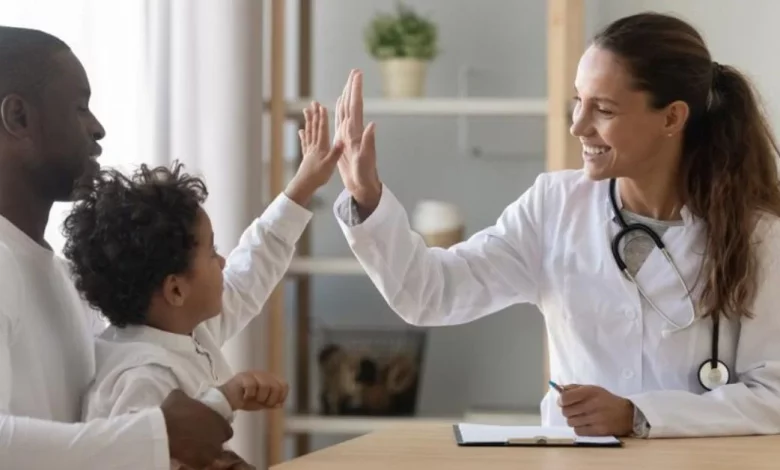 Family Nurse Practitioners, or FNP Specialization, are registered nurses with advanced practice degrees and provide primary health care services to families and individuals of all ages. The need for primary healthcare is constantly rising in the US, due to which FNPs are in high demand as their responsibilities are similar to those of a family care physician.
So, those who want to become physicians but not go through medical school can pursue family nurse practitioner path instead. Being a family nurse practitioner will allow you to help all kinds of patients from all age groups.
If you are a nurse or want to be one, you may have considered becoming a family nurse practitioner. The career position is ranked at second place in the ranking of 100 best jobs of 2022 by The US News. It can be a rewarding career path, both physically and financially. Do you want to plan a career as a nursing practitioner but don't have much information? Don't worry, we've got you covered.
Here are some things you should know before pursuing an FNP specialization.
#1 Requirements
First of all, you need to know the qualifications required to pursue a Master of Science in Nursing FNP Degree. You need to have a Bachelor of Science in Nursing (BSN) degree and must be an active, registered nurse. If you fit the eligibility criteria, you can apply for an FNP certificate and a license to start practicing as a family nurse practitioner.
You can attain your FNP certificate either from the American Nurses Credentialing Center (ANCC) or the American Academy of Nurse Practitioners (AANP).It may approximately take 2-5 years before you can become an FNP, depending on how far you are in your nursing program or if you worked as a registered nurse (RN) before pursuing an FNP. Some colleges also offer accelerated programs where you can earn your BSN and MSN in as little as three years and complete the degree online.
Since FNPs care for people of all life stages, FNP education includes rigorous academic coursework along with clinical practice. Clinical experiences may include primary care, internal medicine, women's health, and pediatrics.
FNP Specialization nurse practitioners can specialize in various areas such as;
neonatal which deals with newborn babies
pediatrics, which treats children from infancy till 18 years
psychiatric deals with problems related to mental health
surgery includes assisting surgeons and prepping the operation theatre; and
gerontology, which specializes in the care of adults from adolescence through old age.
#2 Responsibilities
FNPs have responsibilities that are similar to those of a family care physician. They provide health care to families and individuals of all age groups. They can order, conduct and interpret lab tests as well as x-rays. They diagnose and treat acute medical illnesses and injuries. They even have prescription rights in some states of the US and can prescribe medicines as well as other treatments. They can also promote health and disease prevention by providing counseling and health education. Their responsibilities may also include maintaining patient records, assisting minor surgeries, and making referrals when required FNPs have a wide variety of options as they can work in clinics, hospitals, schools, and private practices.
FNPs are allowed to work independently in many states as well as working with other nurses and doctors.
#3 Skills/ Traits
There is a primary set of qualities a family nurse practitioner needs to have to be a successful FNP:
Compassion to treat patients with care
Mental and physical endurance to work long shifts without affecting the quality of work
Excellent communication skills, e.g., active listening to understand patients' problems better
Empathy
Patience
Ability to make sound decisions under pressure to avoid any mishaps or breakdowns
Confidence
#4 Scope of practice
Different states have different scopes of practice for a family nurse practitioner, i.e., how independently they can practice from a family care physician. The different scopes of practice are full practice, reduced practice, and restricted practice.
Full practice states allow family nurse practitioners to diagnose and treat an illness, order tests and interpret them as well as prescribe medicines and other treatments without the supervision of a physician. Some full practice US states are Alaska, Arizona, Colorado, Connecticut, and Washington.
In FNP Specialization practice states, practitioners have some authority, such as diagnosing and treating a medical illness. But they would need to have a collaborative arrangement with a physician for prescribing the entire length of their career. Reduced practice US states are Alabama, Indiana, Kansas, New York, Ohio, and New Jersey.
In restricted practice states, nurse practitioners are restricted from practicing independently, and by law, they would require the supervision of a physician to practice. California, Florida, Georgia, Michigan, Texas, and Virginia are some restricted practice US states.
#5 Job Market
Family nurse practitioner is a good career choice as it has high job growth due to growing demand from primary health care. According to The US Bureau of Labor Statistics (BLS), employment for nurse practitioners is expected to increase by 31% from 2016 to 2026. This will allow more FNP's to get steady jobs while also helping the community.
FNP Specialization nurse practitioners also have a greater earning potential as compared to registered nurses (RN). According to The US Bureau of Labor Statistics (BLS), the average salary for an FNP is $110,930, which is significantly greater than that of a registered nurse, i.e., $70,000.
Conclusion
FNP Specialization you are thinking of pursuing a career as a family nurse practitioner, then go for it! Demand for primary health care is constantly rising and as a result, demand for family nurse practitioners is also rising. Increased demand for healthcare also increases the demand for hospitals and clinics, thus creating more jobs for nurse practitioners. FNP jobs have great earnings potential as well, so you will have a stable career in this field. Considering the current pandemic situation, you can also pursue your master's degree online, which means you can get a career of your choice from the comfort of your own home!
Visit For More Articles on : forbesblog.org