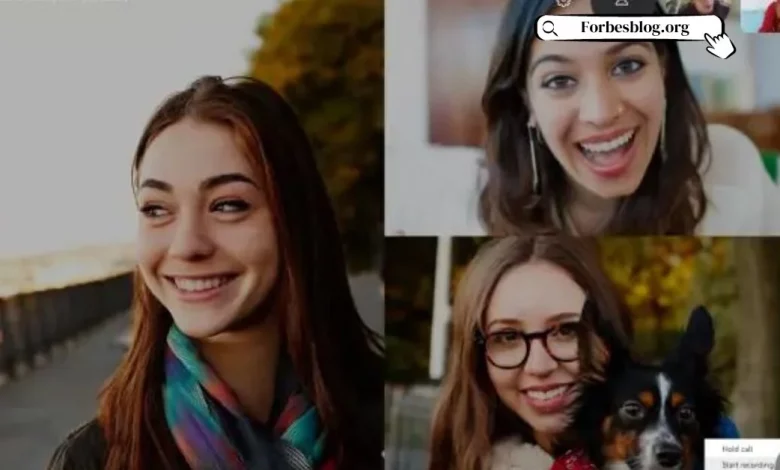 Skype call recording is the process of capturing sound, image and video data during a Skype call, either for later playback or archival purposes. This is a feature that has gained a lot of traction among Skype enthusiasts as it has proven to be very useful in various scenarios.
Skype call recording is widely used by individuals, podcasters, interviewers, managers, etc. to record Skype audio and video calls in normal calls, podcasts, interviews, conference calls, and other activities involving Skype. The built-in cloud-native call recording feature, introduced in the new versions of Skype for desktop, mobile and web clients, is a big milestone, but it still lacks a lot of features.
How to Choose the Best Program to Record Skype Calls
You will need a computer screen recorder– a third-party program that offers a lot of features and great convenience in recording Skype calls. To understand how powerful this tool is, here's a breakdown of features that Skype's built-in recording feature lacks, but can be found in third-party call recording software.
Stereo audio recording – Basically, stereo audio ensures high quality of voice recording on playback. During a Skype call, this is implemented by recording each participant on separate channels, dramatically improving sound quality due to the higher fidelity of the resulting audio recording.
Pause/Resume Recording – This is a very important feature of a good Skype recorder as it gives you the control to interrupt the recording process and continue later without the need to go through the entire process again. For example, you may be conducting an interview via Skype, and you need to take a break; simply pause the recording and then resume once the break is over.
Management of massive call recordings: Skype's powerful recorder can manage the recordings of multiple calls without any interruptions or limits. A perfect use case is when a company needs to conduct and record multiple Skype interviews and be able to easily review them all within the software.
6 Best Skype Recording Software for Windows PC
1. DemoCreator
DemoCreator provides you with several modes that you can use to record Skype calls, including PIP, webcam-only, and even save in MP4 or AVI format. Both video and audio calls can be recorded for you and this means there is no chance of missing an important call. It also has a special feature where you can preview the video while the Skype video recording process is going on.
When it comes to Skype video call recording, you have the opportunity to play around with various parameters like video codec, resolution, frame rate, and aspect ratio. The type of call is automatically detected and saved in a format between MP4, AVI and MP3. In addition, you have the possibility to save MP3 audio files separately from video calls.
DemoCreator also comes with schedule recording feature. You can schedule the recording time as your Skype meeting avoid forgetting to record.
https://www.youtube.com/watch?v=ksRAtDQrUpg
2. Movavi Screen Recorder
Movavi Screen Recorder is a lightweight utility that allows you to capture everything that happens on your desktop. It includes several modes, namely screen recording, webcam recording and audio capture. You can record screen with sound and overlay webcam video or record sound and webcam without capturing desktop. You can also enable cursor and keystroke recording. Movavi Screen Recorder also has a feature that allows you to schedule recording tasks, so you can record your scheduled Skype calls automatically, as long as both applications are running. The program automatically adjusts to the size of the selected window, including Skype.
For the recording to go smoothly, make sure you've turned on system and microphone audio. The corresponding buttons will be highlighted in green if your devices are enabled. Movavi Screen Recorder also allows you to take snapshots during the call and save them in JPEG, PNG or BMP. You can export the resulting file in MP4, MOV, AVI, MPEG, WEBM, GIF and MP3. Also, you can trim the recording before saving it, so that you don't have any unwanted parts.
3. Pamela for Skype
Pamela is a free Skype audio and video recording software that boasts reliability and ease of use. It will not only record Skype calls but also chats when the need arises and this makes it an extra feature on top of other similarly functioning tools. Pamela for Skype also supports scheduling of call recordings, as well as allowing you to record audio in mono or stereo format, depending on your preferences.
You will also love the amount of control and customization this program offers when it comes to call recording and chat history management. To make sure you don't miss out on capturing any Skype audio or video calls, you have the opportunity to take full advantage of the automated call recording feature that works without the need for your interaction – you never have to start it manually the recording process again. Considering that all of these features are delivered to you, agree with me that this is definitely a good option.
4. MP3 Skype recorder
From the name, MP3 Skype recorder only works to make sure that any audio in a Skype call is captured for you in the most pristine quality. No matter the area of use, commercial or non-commercial, all features are available to you for free. Depending on your preferred mode, both manual and automatic modes for recording Skype calls are supported. To make things better, it lives up to its name by compacting Skype calls into MP3s so they don't take up a lot of space on your Windows PC. This is also one of the best programs that you can trust to track simultaneous Skype calls and still save them separately for you. MP3 Skype recorder provides an easy way to integrate with Skype conference recording which means you don't have to bother in any way to make the call recording process flawless. To make sure that any user can get started, it features an easy and intuitive user interface.
5. TalkHelper Call Recorder for Skype
With a simple, clean and intuitive interface, TalkHelper Call Recorder for Skype gives you all the ease of use you've been looking for. It is a very reliable Skype video recorder that also has a dedicated mode to record audio only. Reliable in the sense that it automatically detects and starts recording Skype calls, even without your input. Better yet, you'll never miss a voicemail as TalkHelper call recorder captures it too. It has been considered a must-have add-on for both the Skype for Business and desktop versions, as well as having full support for the Windows platform. Unlike other applications, the audio is recorded in stereo format and in separate channels to distinguish the parties involved. No matter what mode you are in, normal, full scream or floating window mode, every video frame will be captured and saved for you. TalkHelper is definitely the best Skype recorder when you also consider that it is updated to always support the latest versions of Skype.
6. iFree Skype Recorder
iFree Skype Recorder is considered to be quite a powerful program, but that in no way prevents it from being easy to use and free to obtain. It's a reliable Skype call recorder, especially when your main interest lies in audio. First of all, it is wise to acknowledge that this app is delivered to you free of charge and does not pose any limitations at all. You are free to choose which side to record, remote or local depending on your preference and at the same time choose between recording Skype calls in stereo or mono mode.
iFree Skype Recorder is compatible with all available versions of Skype and saves Skype calls in the popular MP3 format. In addition to Skype, this software can also capture other sounds coming from your Windows PC whenever it deems necessary. Once you get to record a Skype call, you don't have to bother looking for playback software as it comes with a built-in MP3 player to help you in this matter. Its ease of use makes it a good choice for recording Skype calls.
You can choose any of them to record your Skype calls. Hopefully this article gave you useful information. Thanks for reading and have a great day.