Business
A Beginner's Guide To Investing In Canada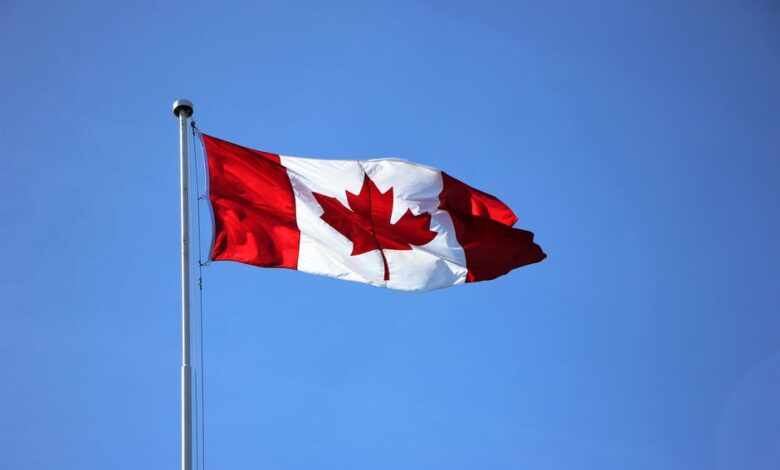 Are you thinking about doing some investing in Canada? Trying to learn how to start investing in Canada?
There are a lot of investment opportunities in Canada, but it can be tough to know where to begin. If you want to invest your money wisely, you need to consider all of the options and the pros and cons of each.
Fortunately, we're here to help. In this beginner's guide, we'll tell you what you need to know about investing in Canada.
Start With a Goal
To get started with investing in Canada, the first thing you need to do is decide what your goals are. There are many goals that you may have as an investor in Canada, so you should be sure you know what you're aiming for and trying to achieve.
The goals you choose will influence the types of investments that you pursue and what you decide to do with your hard-earned money. If you're saving for retirement, for example, your approach may be different than if you're trying to make a significant passive income with your investment strategy. You'll also have different needs if you're saving for emergencies or hoping to save up money for your child's education.
It's important to be very clear about what you want when investing in Canada. This will help ensure that you'll have the best chance of meeting your goals and that you'll be satisfied with your decisions.
Know If You'll Be a Passive or Active Investor
Another thing you should think about is whether you want to be an active investor or a passive investor in Canada.
An active investor is one who takes a DIY approach and sets objectives on their own. They'll do plenty of research to determine which stocks to buy to meet their goals. Typically, active investors will buy individual stocks and will choose them with care.
Active investors are very active with their investments and are always on the ball, tweaking their strategy and learning more about different stocks and investment opportunities as time goes by.
Passive investors, on the other hand, don't try to do everything alone. Passive investors may use robo-advisors to manage stocks and funds and won't have the time or interest to do a lot of extra research. They're also focused on long-term gains and prefer to let their investments grow slowly and steadily over time.
For beginners to Canadian investments, it's often a good idea to use a robo-advisor. This can be easier in the beginning. As you get more experience, you may start trying to become a more active investor instead.
Make Use of Tax-Deferred and Tax-Free Accounts
In Canada, there are several options for investing and saving money with tax-deferred and tax-free accounts. It can be a great idea to make use of some of these.
A Tax-Free Savings Account (TFSA), for example, is a popular option for making investments. A Registered Retirement Savings Plan (RRSP) can also be useful as well.
You should learn more about these options and prioritize saving with these accounts before you start using non-registered accounts for investments. This can help shelter you from taxes and will help you make the most money possible.
Compare Investment Opportunities
There are many types of investments you can choose from in Canada. Here are a few of the options you'll want to consider when deciding where to invest money in Canada.
Stocks
If you want to invest in Canada, you should consider investing in individual stocks. Buying shares in a particular company can be well worthwhile and can allow you to earn some steady gains over time.
However, whenever choosing stocks to invest in, you should make sure that you do your research and make your selections carefully. Remember that investing in individual stocks can be a bit risky. It's a good idea to diversify by investing in multiple individual stocks or by also investing in funds and other types of investments as well.
Funds
Funds such as index funds, mutual funds, and exchange-traded funds (ETFs) can also be good options when you're beginning to invest in Canada. Funds are a great way to diversify your investment portfolio since you'll be investing in a pool of different stocks that have been combined into one.
Keep in mind, however, that many funds have large fees that can cut into your profits, so be sure that you're aware of this. Mutual funds and ETFs can be good options, but as with individual stocks, make sure you do your research and know exactly what you're investing in.
Bonds
Investing in bonds is another good option for getting started with Canadian investments. Bonds are considered a very secure investment with little risk and can be a good option that you may want to consider.
Returns may be less with bonds than with the stock market, but they can still be well worth it. For a bit of extra diversification, investing in a bond mutual fund or bond ETF can be a great choice.
Cryptocurrencies
You may also want to consider investing in cryptocurrencies as well. Investing in crypto is easier than ever before and you can easily invest through crypto exchanges and indexes.
Keep in mind however that there's a lot of volatility when it comes to cryptocurrency trading. While this can be potentially beneficial, it can also be a problem since you could potentially lose a lot of money.
Real Estate and REITs
Real estate investment trusts (REITs) are another great option for investing your hard-earned money in Canada.
REITs can be a good option if you want to invest in real estate but don't want to go through the hassle of managing real estate yourself or following hands-on investment strategies.
If you do want to invest in real estate in a more hands-on way, however, there are some great opportunities for doing so in Canada. Investing in luxury properties such as penthouses can be very profitable, for example.
Using These Tips When Investing in Canada
If you want to start investing in Canada, make sure that you consider all of your options. By understanding the different investment opportunities that are available and making your decision carefully, you'll have a better chance of building your wealth over time.
Need more investing tips and tricks? Start browsing our website now to find more useful guides.