Real Estate
Are Strata Condos really a good investment?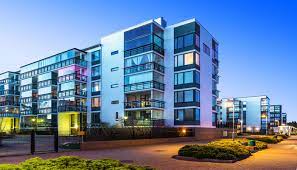 Real estate investment has always been the prime focus of investors and businessmen. The margin of profit is considerable if things go your way. However, the possibility of loss is also high; therefore, making investment decisions has always been challenging. However, in 2022, many new and amazing projects are coming up in a leading city in Canada, i.e., Waterloo
One such project is called Strata Condos. This article will highlight why Strata Condos in Waterloo are a significant investment opportunity for you. However, before making any decision, conduct a detailed market analysis. As you know, the real estate market fluctuates in hours.
An Introduction to Strata Condos
·
Strata Condos, 70 King Street North, Waterloo, ON
·
Builder:HIP Developments
| | | | |
| --- | --- | --- | --- |
| Building Type | Ownership | Selling Status | Construction Status |
| Condos | Condominium | Registration | Pre-Construction |
Description:
Strata Condos is a new and excellent condo development project by HIP Developments. It has 24 stories and 243 units. Each unit has 1 to 2 bedrooms, and the available size range is 551 to 831 square feet. It is currently pre-construction at 70 King Street North, Waterloo, ON. If you are also searching for condos for sale in Waterloo, it can be ideal.
Amenities It Offers
Fitness Studio
These days we all are fitness cautious, which is a great thing. However, finding time to go to the gym can be tough with a busy routine. But Not Anymore! Strata Condos in Waterloo offer a fitness studio to all its residents. Now you can exercise anytime you want without wasting time on transport. It adds to the property's worth and positively impacts the resident's lifestyle.
Sauna
Self-care is not limited to exercising and having meals on time. Sometimes all we need is to go to the sauna and get relaxed. That's why these fantastic condos in Waterloo have an in-house sauna. It offers all top-notch services and attracts tourists visiting the city. It means you will never have a problem finding tenants for your property.
Outdoor Kitchen
Everyone loves to have a BBQ night with family, friends or loved ones. Trace can be an option, but all the smoke and mess can be annoying. Therefore, at Strata Condos,there is an outdoor kitchen available to have a BBQ without any hassle. You don't have to worry about messing up your unit or all the smoke. You can also have breakfast out there when the weather is good. It will be refreshing and an appealing feature for tenants.
Recreational Room
Life will never be dull when living in Strata Condos. There is a well-designed recreation room where the residents can play different sports, interact and have quality time. If you are an extrovert, it is ideal for you. You won't have to go out and have fun and a bit of company. It will be available for you within the building. Besides that, there is also a social lounge where you effortlessly make new friends.
Advantages of Investing in Waterloo's Condo Project
Progressing City
Waterloo has been on the road to success for many years, andit has a strong economy which has been an attraction to immigrants. Its leading commercial sectors include automobiles, technology insurance, aerospace and food production. The employment opportunities are also satisfactory. Moreover, it is famous for its two great universities, drawing students from all around the globe. Investing in condos in Waterloo can be beneficial in the long run.
Low Crime Rate
We all desire to live in a safe place where we can go out without any unnecessary concerns. Waterloo offers that to its residents as its crime rate is considerably low. That is why many families plan to move to Waterloo and need a place to stay. If you are not looking for long term investment, you can always sell condos in Waterloo. Considering the current market situation, the chances of profit are satisfactory.
Ideal Location
If we say that the location of Waterloo is ideal, we won't be wrong. It is located nearby all the big and leading cities of Canada, andyou can go to Toronto and come back the same day. It takes a few minutes to go to Toronto in the car and an hour to go to Mississauga. Many people purchase condos for sale in Waterloo to live in and keep working in other cities. The commute is not a problem as there are other options like a train if you don't have a car.
Low Cost of Living
Waterloo's cost of living is lower compared to other cities. Expenses like grocery, utility bills and transport are affordable with an average income. Moreover, the real estate pricing is also reasonable. It has been increasing for a few years, yet condos for sale in Waterloo are economical.
Conclusion
If you have been an excellent investment opportunity, keep Strata Condos on your list. However, before making any final decision, do your research. Our purpose is to inform you as we don't offer any financial advice.
For more valuable information visit this website