Automotive
Are Truck and Car Accidents Handled the Same Way?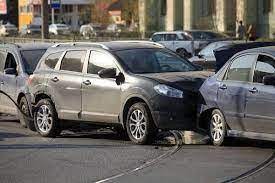 Thousands of people are affected by motor vehicle accidents each day. MVAs include car accidents, motorcycle accidents, and truck accidents. Accident victims can sustain minor injuries or suffer severe injuries that affect their quality of life. In some cases, injuries lead to permanent disabilities.
It's natural for accident victims to focus on their physical needs after an accident, but it's also crucial you talk to a professional services law firm about your legal needs. You may be uncertain about what type of attorney you need and how car accident lawyers differ from truck accident attorneys. Let's look at how car and truck accidents differ and what accident attorneys do so you can identify the right attorney for your legal needs.
Car and Truck Accidents
When you're dealing with legal matters after a motor vehicle accident, it's good to know the difference between car and truck accidents. Car accidents are auto accidents involving cars, pickup trucks, and vans. Truck accidents pertain to large commercial vehicles, such as semi-trucks and construction vehicles. Due to the distinction between these types of accidents, you're more likely to deal with someone driving a company vehicle if you've been in a truck accident. Consequently, there may be several mitigating factors to consider when your lawyer is preparing your legal case.
Suppose the truck driver was overworked and given unrealistic delivery schedules. A truck accident attorney can subpoena company records to determine if business practices contributed to the accident. Documents could also reveal if the company failed to maintain vehicles correctly, causing mechanical issues that contributed to the accident. By comparison, if you were in a collision with a person driving their minivan home from the store, your car accident attorney may not need to subpoena work schedules or maintenance records to prepare your case.
Truck accident law firms may also hire mechanics to inspect vehicles or review inspection reports. They work with various experts, including safety and toxicology experts, ensuring they identify factors contributing to the accident that could affect your settlement.
Car and Truck Accident Attorneys
After an accident, contact an accident attorney for a free consultation. The attorney will ask questions and assess your situation to determine if you have a legal case and whether they're the right lawyer to handle your case. For example, if you've been in an accident involving a semi-truck, you should seek an attorney with experience handling truck accidents.
Once you hire a Detroit truck accident lawyer, they'll begin gathering evidence to build your case. Your attorney will interview witnesses, read the police report, and review photos from the accident scene. Your lawyer will explain the legal process, ensuring you're prepared for your case. They'll also ask you for documentation such as medical bills and test results.
Your lawyer files your case before the statute of limitations expires. They can negotiate with insurance companies representing the at-fault party and your insurance company, if necessary. Your attorney will present any settlement offers you receive and help you determine whether to accept a settlement or proceed with a trial.
MVA Causes and Injuries
In addition to the millions injured in auto accidents, motor vehicle accidents claim tens of thousands of lives in the U.S. each year. While individuals are more likely to survive a car accident than a motorcycle accident, they may increase their chances of injury or death if they don't wear a seat belt.
Sometimes, mechanical issues cause accidents. For example, you may be in a car accident if your tire blows out while you're driving on a highway. Negligence, speed, and bad weather also cause accidents, and there's a spike in fatal accidents after clocks change to daylight saving time each spring.
Although truck and car accidents involve vehicles, some key distinctions could affect lawsuits stemming from truck and car accidents. Truck accidents deal with accidents involving large commercial vehicles, and lawyers may need to consider working conditions when preparing a legal case for a truck accident victim.
READ MORE: 8 Important Questions to Ask an Auto Shipping Company