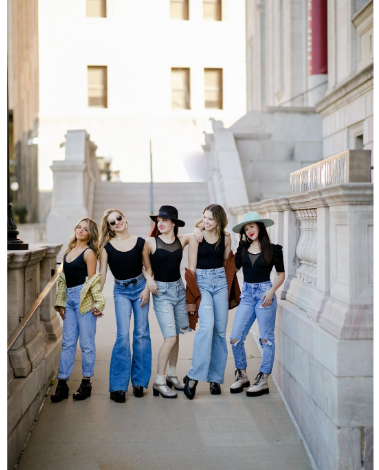 Dancing is the perfect combination of sport and art. Dancers need to look beautiful while they perform amazing physical feats.
But as with any sport, dancers need the appropriate equipment to do their best. An uncomfortable leotard that does not allow free movement will hinder a dancer's performance. That is why a dancer needs the best leotard available. These are the top five best leotards for dancers at Tiger Friday:
Royalty Leotard
Dancers can feel like dancing queens in this regal leotard. This leotard is a must in any dancer's wardrobe, featuring a flattering waistline cut and a daringly beautiful keyhole back.
The mesh decoration at the neck makes the shape of a necklace worthy of royalty, and it expands to the back, giving a color-block style. This leotard features:
   

Stunning piping detail

   

Easy snap neck closure

   

Luxurious softest fabric

   

Comfortable cap sleeve

   

Specialized thread for strength and durability
This leotard is especially durable with extra seat fabric and soft seams that do not irritate the skin while performing. This leotard is available in 5 different colors, but the black royalty leotard is the most popular.
Don't believe us? This is what a previous customer has to say:
"Such a beautiful Leo! Wow! I purchased this for my young dancer, and I love the thought and consideration taken for this design. The lines are great, extra seat fabric and so comfortable for her. I also love the Tiger Friday logo with a raised emboss – fun added feature for my little one." – Amy R.
Siren Leotard
Dancers need to be graceful and elegant like sirens, and this Leo is singing out to all dancers who wish to embody that. This is bound to be your newest favorite. For an extra feminine touch, we use our La Femme signature details, making this fiercely feminine while elegant and imposing. Best of all? It is very difficult to ride up, meaning this is designed to be one of the most comfortable leotards ever. This leotard features:
   

Our most luxurious FormLUX fabric

   

Flattering high boatneck

   

Daring plunge back with signature La Femme ruffle

   

Higher, ballet cut leg line

   

Specialized thread for durability
With a plunge back and a ballet cut leg line, you can be sure this leotard doesn't restrict movement. This allows for more dynamic performances to be easier to perform without chafing. No need to believe us; believe other buyers like you:
"We LOVE the way our New Tiger Friday Leo fits! I love that it's available in all-black for our studio dress code! It's a standout!" -Tacie C.
"This is one of the rare leotards that looks just as great in black as in color options. It has just enough frill to make it stand out and the open back makes dancers look long and elegant." -Tiffany
Hepburn Leotard
A classic. When people say less is more, this is what they mean. The Hepburn Leotard is the "little black leo" all dancers should have in their collection. Extraordinarily versatile and inspired by one of the top fashion icons of Hollywood, any dancer wearing this Leo will feel like a top model. This leotard is easily adapted with accessories thanks to its simplicity. This Leo features:
   

Stunning open back

   

Mid-cut ballet-or-contemporary leg line

   

Luxurious Ribbed and FormLUX fabric

   

Comfortable raglan cap sleeve and boat neck

   

Flattering cut-in waistline

   

Lengthened girth for comfortable movement

   

Specialized thread for strength and durability
With our reinforced thread and FormLUX fabric, any dancer can be sure to look fabulous during any performance without worrying about the durability of this leotard. The ribbed fabric makes it highly comfortable to wear, almost like leaisurewear. This is what other buyers have to say:
"This Leo is so comfortable (incredibly soft) and looks amazing! It's my daughter's favorite and go-to ballet leotard." -Mom o.2.G
"Such a gorgeous Leo! So well made and so comfortable!" -Donna
Wings Leotard
This leotard is going out fast. The Wings Leotard is one that many of our long-time customers had been asking for, and we just had to deliver. This was designed to be our softest and most comfortable leo available. Starring a tailored cut, this leotard earned its name from the wing-shaped appliques at the front that expands across the open back. This Leo features:
   

Supportive Double Supplex bodice

   

Reinforced Wings appliques

   

Flattering high waist

   

Moisture-wicking Softech fabric

   

Open back for superior breathability

   

Impeccable fit and comfort – our best yet!
Once you try this leotard on, you are sure to know these will become your wings. Fly through the stage looking fierce with the Wings Leotard's dynamic and sporty design. No matter your color combo, it is bound to make a fantastic impression.
12 am Leotard
This leotard is so comfortable that you'll want to wear it all the time. The 12am Leotard is the leotard you'd want to fall asleep in. This leotard's starring feature is amazingly bright and has gorgeous color combos. This Leo features:
   

Softech Fabric

   

Color block design

   

V-cut waistline

   

Mid-cut ballet-or-contemporary leg line

   

Stunning full mesh back

   

Comfortable raglan ribbed cap sleeve

   

Specialized thread for strength and durability
Stay comfortable and fresh in this Leo with a cool, sweat-wicking mesh back. Perfect for the most dynamic performances. Better get it fast before it's gone. Not convinced? This is what previous buyers think of the Leo:
"This Leo fits perfectly! Not only is it stylish and comfy, but the fit is perfection! My daughter loves it!!!" -Jeni W.
"This is such an excellent Leo. When I choose any new dancewear, I always look at style but, more importantly, COMFORT! 
See here for more information