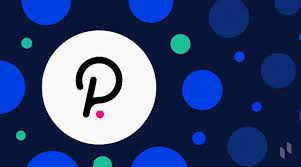 Have you been contemplating whether Polkadot (DOT) is worth buying in 2022? Are you wondering why it is enjoying so much popularity in the list of decentralized finance and crypto coins? In the year to date, there is no doubt that Polkadot has seen an excellent run and it has been listed rather consistently amongst the fastest-growing cryptocurrencies. Therefore, experts are very confident that it will be able to sustain its growth-momentum, which means every crypto investor should add it to their portfolio. As a matter of fact, some have even dubbed it as the 'Ethereum killer' because of the rate at which it is currently expanding.
This doesn't just refer to expansion in the blockchain developer community, but also in the increase in value of the cryptocurrency. Polkadot started 2021 at a value of $9, but it has tripled since then as it was trading at a value of $28.1. In May 2021, it had reached an all-time high value of $49.69. Therefore, most analysts expect that DOT prices will move up once more in 2022 and are likely to resume the rally it experienced between January and May of 2021.
But, before making investment decisions, it is essential to know and understand Polkadot. The first thing you need to know about it is that it is a blockchain developed for other blockchains. It is a multi-chain open source protocol that has been developed for facilitating the transfer of data between various blockchains. In simple terms, Polkadot works as a bridge that connects different blockchain for transferring data. A Swiss-based technology firm known as Web3 Foundation launched Polkadot. The co-founder of Ethereum, Gavin Woods was behind the project.
The foundation claims that Polkadot's purpose is to enable different blockchains in achieving interoperability via a trustless and community-driven platform. As it works like Ethereum in a number of ways, it has been dubbed as the 'Ethereum-killer'. It offers a secure environment for sharing smart contracts or any other kind of data. However, the difference is that Ethereum processes all transactions via a single blockchain, but Polkadot offers support for multiple chains that can verify various transactions simultaneously and independently, hence the term parachains is used.
This offers greater scalability to Polkadot, which means zero delays, quicker transaction processing and very low Gas fees. It is the solid reputation and innovative nature of Polkadot that has attracted the attention of the crypto community. The fact that it has a good background, considering its lead developer is also a co-founder of Ethereum, and its gimmick of besting Ethereum has also worked in its favor. However, there are other reasons that have helped Polkadot in becoming popular.
First off, Ethereum's rigidity has provided room to blockchains like Polkadot to become popular because they are able to offer services similar to the former, but keep fees lower and offer faster transactions. Polkadot has also seen a surge in its popularity because it is appealing to developers. In 2021, its developer pool had grown at the fastest rate, which means a high number of apps were developed on the platform and this means an increasing number of users.
Apart from that, the Polkadot coin latest news also shows that DOT token prices have also been rising at a rather unprecedented rate. In 2021 alone, the value of the token saw an appreciation of a whopping 500%. Likewise, it also sees significant price Polkadot (DOT) action on a daily basis. This makes the token very popular amongst speculative long-term investors as well as day traders. At the end of 2021, the DOT Token had experienced a short-term correction, but it didn't take the crypto long to begin climbing once more. As a matter of fact, the coin was trading between the range of support and resistance of $25 and $32, respectively. The coin last saw a daily increase of 8% that resulted in renewed momentum in the popular token.