Technology
Do You Still Need Antivirus Software in 2022?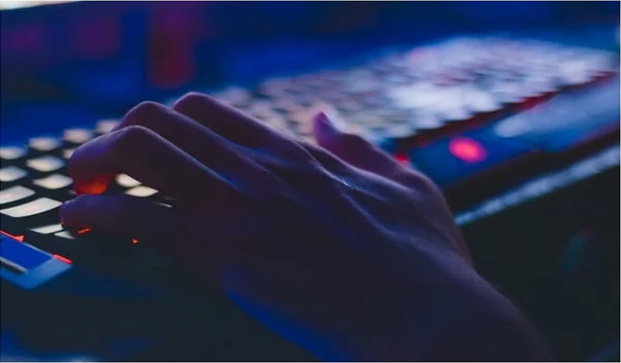 It's 2022, and we all know a little bit more about viruses than we did a couple of years ago. But computers can still get viruses, too – and so can smartphones and tablets. Do you still need dedicated antivirus software?
Yes, you do. Although Windows 10 and newer PCs come with the built-in antivirus, Microsoft Defender, which has gotten good reviews, it's still a good idea to install a third-party antivirus suite, especially if you need a little more than the very basic security features that come baked into your system. In fact, with about 560,000 new pieces of malware emerging each day, you probably need antivirus software now more than ever.
The Threat Posed by Malware Remains High
Computer viruses and malware still pose a substantial threat to users in 2022, especially those who use Windows PCs. That's not to say that the threat to Mac users is non-existent – far from it, actually. Many Mac users still think they don't need antivirus software, and hackers have clued into that, so they're writing more malicious code to infect Macs and wring cash out of their users.
But the majority of malicious code is still being written to run on Windows PCs. In the first half of 2021, 95 percent of ransomware attacks targeted Windows users. Windows remains the most vulnerable operating system. The vast majority of malware and ransomware is still made for windows. Hackers are getting more sophisticated and phishing emails are getting more convincing. You need a comprehensive solution that offers protection against malware and viruses, ransomware, malicious websites, phishing and scams.
Antivirus Suites Offer More than Bare-Bones Protection
The best reason to buy a premium antivirus software suite is to get the extra features and additional real-time protection that these apps provide. Microsoft Defender offers the same basic antivirus protection that you could expect from any free antivirus software. It will protect you against Trojans, worms, rootkits, bots, and viruses, at least as far as it has the appropriate definitions available. You will need additional anti-malware tools to remove spyware, adware, browser hijackers, unwanted toolbars, and potentially unwanted applications (PUAs).
A premium antivirus suite offers antivirus and antimalware protection, and so much more. In addition to real-time scanning and detection of viruses and malware, a paid security suite will offer email spam filters to protect you from phishing scams. Protection from zero-day threats will be more robust. A paid security suite will include a password manager to help you generate and store secure, unique passwords for all your online accounts. You can even get features to help you monitor the devices on your connection, set parental controls, and more.
Your Kids Might Not Be Safe Online Without It
A bare bones antivirus program like the one that comes built into your system simply won't provide the features you need to protect your children as they use the internet. Kids don't know which websites are safe for them to use, and may want to use adult social media programs like Facebook and Reddit, where they may encounter online predators or not-safe-for-work (NSFW) content. You need access to parental controls that can help you protect your children from the internet's more unwholesome content. You might also want to be able to easily monitor your kids' connections, if only to keep tabs on how much time they are spending online.
Kids can also pose a risk to the security of your network and devices. They may not understand phishing scams, or be able to tell if a particular app is malware or not. You need the more robust protection against malware and scams that a premium antivirus software suite offers. A paid suite can provide an email spam filter, so that kids old enough to use email aren't confronted with a scam they can't recognize. It will identify malicious downloads so you don't have to worry about what your kids might be installing. If something were to get through, paid antivirus programs tend to have great user interfaces, so it'll be easy to scan the system and get things back to rights.
Do you have all the antivirus protection you need? These days, ransomware attacks are on the rise, and malware is getting more and more common. Bare-bones antivirus protection isn't enough, especially if you have a whole household of people to worry about. You need comprehensive antivirus protection now more than ever, before you or someone close to you becomes another victim of cyber crime.
Visit for more articles: forbesblog.org