Automotive
Easy Ways to Improve Your Company Car Park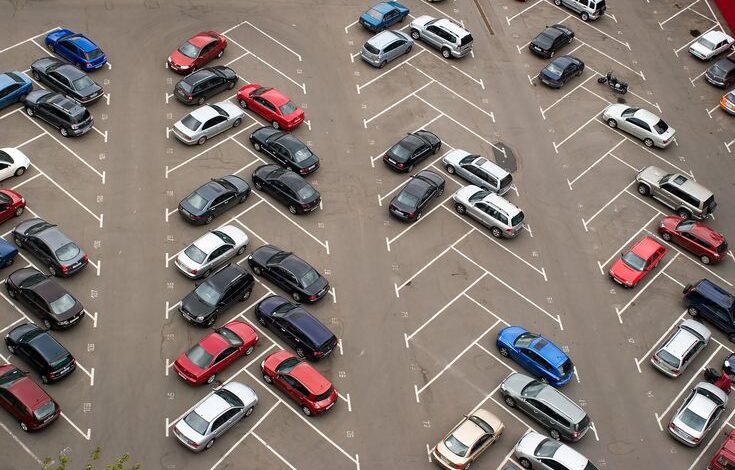 Your company car park, whether it is typically just for staff use or if you have customers and clients also using it, is often one of the first things that people see when they approach your site. So you should consider it an extension of your brand – a litter-strewn, uneven and pot-holed car park will not inspire much confidence in you or your company, after all. There are a few easy ways you can improve this space, and here are our top recommendations.
Lighting
In winter months, and if your business operates throughout the night, you will need to have car park lighting. Your staff and customers will not feel comfortable moving around your site if they are in the dark – there's a risk they will trip over something or be the victim of crime. Provide adequate lighting, particularly around designated walking areas.
Options
Give your customers and your staff other options for their journey – give a portion of your car park area over to cycle parking. A well-designed cycle shed or even just a simple bike stand can encourage people to adopt more eco-friendly transport behaviours and improve their personal health and wellbeing.
Surface
Pay attention to the upkeep of your car park surface. Potholes and irregularities can not only cause damage to vehicles but can be serious trip hazards for pedestrians, leaving you with injured employees or customers and the potential for being sued.
Bollards
Effective use of bollards can really make a difference to your car park. Whether you use temporary/removable bollards to prevent access to a particular area/parking space, or you use static, permanent bollards to separate walkways from vehicle areas, they are a simple and effective tool that requires little maintenance.
Another popular use for bollards is in protecting your property. Spacing static bollards around your site will prevent accidental or deliberate impact damage from vehicles running into or ramming your building.
Snow and ice
Clearing ice and snow from large areas like car parks can be time consuming and costly. Classic techniques include using grit and salt either proactively to prevent issues from building up, or reactively to hasten melting and provide traction. If you have a forklift truck or operator on site, consider getting a plough attachment to clear the space quickly. A good side benefit of this is that, in finer weather, you can usually use these attachments as yard scrapers as well.
Prevent access
Reserve your car park for you, your staff and customers with a car park barrier. You can use swing-arm units to allow either electronic or manual access for approved visitors, or fixed frame models to prevent access for vehicles of a certain height if you have issues with caravans or trucks using your car park overnight.
Parking stops
Instal parking stops throughout your car park to prevent vehicles from overshooting the space and hitting walls or lampposts, parking partly over pedestrian walkways or damaging other vehicles.
Kerb ramps
If you do not have dropped kerbs available for wheelchair, pushchair or trolley users, you should consider kerb ramps. These can be fitted permanently, or more often can be moved around quickly and easily as required. They're also handy for taking deliveries as you can use them to move cages up and down kerbs quickly as well as dollies, sack tracks and even forklifts.
Author Bio: First Mats started life as safety matting specialists, but have since expanded to become a complete industrial and commercial supplies company. The focus of First Mats is to provide safety-focused products that improve the wellbeing of staff through quality approved products, backed up by extensive knowledge. www.firstmats.co.uk