Technology
How To See Someone's WhatsApp Messages Without Them Knowing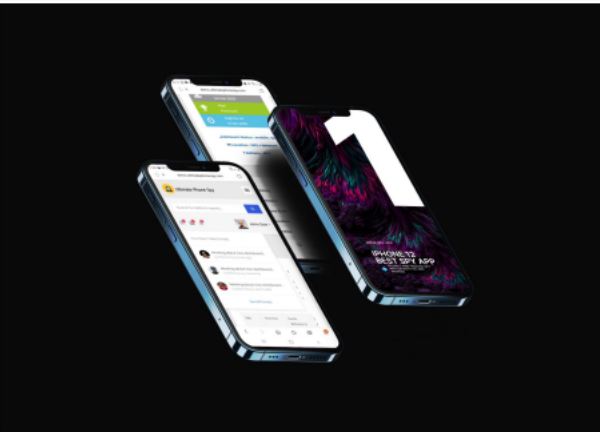 As WhatsApp is the most popular texting app today, it's no surprise that so many people are interested in learning how to hack someone's WhatsApp account or messages. 
While spy apps are used by spouses to check on cheating spouses. You may have a legitimate reason to monitor someone's WhatsApp communications without having physical access to their phone. 
Are you seeking a non-detectable approach to see someone's WhatsApp messages? If your answer is yes, you've come to the right place. 
We will be discussing it all in this article, so buckle down and get ready.
How to Spy or Hack Someone's WhatsApp 
The most foolproof technique for spying on someone's WhatsApp is using a spy app, as we mentioned before. With such apps, there is no need for you even to touch the device or monitor it. 
Such software offers top-notch services and is easy to use and install. You can track SMS and call history or even track location. Remember, it is only legal to track someone's location without their permission if the said person is your child under 18. 
Alternatively, if you have the person's consent, you can track them. Such spying apps are very sage as they remain untraceable and hidden from the end-user. 
So, how do you use such apps? This article will be a how-to for spying on WhatsApp. We will be talking about the Nova Spy App, one of the best in the market. 
Methods for Checking Someone's WhatsApp without Trace 
You can usually find out what someone is doing online by either sneaking into their phone while using it or paying an experienced hacker to spy on their phone. But, both of these ways are very expensive and will surely burn a hole in your pocket.
Moreover, you might not want to disclose any sensitive details to the hacker, or you might get caught while sneaking. Therefore, we have few other ways for you. Let's see what they are 
Features of Nova Spy App 
Phone spying apps are essentially smartphone surveillance apps that allow you to monitor the activities of a smartphone device of the target person. 
You will be amazed to know that incoming and outgoing calls, SMSs, and the phone's location can all be tracked in real-time. And most importantly, you can easily hack into the target's WhatsApp and check all the messages without being traced. The end-user remains unaware of these apps because they are undetectable. 
The steps involved are pretty simple: you need to install the app on the target's phone and have it installed on your end, and you are good to go. 
One such app is the ultimate phone spy app. It is one of the most trusted spy apps available on the market. 
Best spy app to monitor WhatsApp remotely 
Customers love it because of its commendable features and ease of use. We have listed a few of its merits below: 
It is a stealth phone app that is fit for both android and iOS. Thus, you do not need to worry if your target has an android and you have an iOS phone or vice versa.

●

It has a user-friendly interface. You won't have any issues operating the app even if you don't have a technical background. 

This app doesn't consume much data; therefore, you can easily use it with your mobile data. 

It will not consume much battery of the target person's phone; hence, they will not become suspicious. Unusual battery-draining often serves as an alarm bell for people, and they generally decipher that there is something fishy. But, with this app, you won't have to worry about this. 

You can easily track all the WhatsApp chats and call logs. 

You can spy on other social media networking sites as well. 

Get the texts, photos, incoming and outgoing call logs. 

It comes in different subscription plans that are quite affordable.
Spy Apps for Android Devices 
To monitor any Android phone effortlessly, all you need to do is follow the given instructions. If you want a reliable service, you know it, our answer is going to Nova Spy App. 
To ensure that Spy Apps work efficiently, you will be required to turn off the play store. Here, we have shown how you can do so: 
Open the phone's menu 

Open Play Store 

Click on the right corner menu and click on Play Protect 

Turn off scan app with Play Protect 

Finally, disable the "improve harmful app detection" setting (this step is optional) before you install nova spy app 
How to Spy on Someone Else's Android Phone 
This one is pretty easy! The first and foremost step will be to buy the Nova Spy App: • Add Nova Spy App to your cart 
Select the price that you want to invest 

Turn off play protect 

Now, grant access to the Nova Spy App to monitor the phone 

Log in to your private dashboard to monitor plus spy on someone with your phone without much effort 
How to hack someones whatsapp chat history 
To easily spy on someone's WhatsApp, all you need to do to view the history is to buy Nova spy App. Add to cart, select the package you require. 
The device must be an iPhone for remote monitoring. Spying apps like the Nova Spy App use some of the most powering monitoring software for various technological formats. These can be tablets to mobile phones. 
You can even avail of the services for computers, as this app gives spying solutions for such devices. The app offers a bespoke mobile viewer app for iPhone and Android users. For iPhone users. You only need to use your iCloud credentials to catch your cheating spouse.
Mac Spoofing Hacking Technique 
It is a very hard way to spy on someone's WhatsApp. We suggest you go for this option only when you don't have enough money to invest in a spy app. 
The Media Access Control address, or MAC, is a worldwide, unique, and physical identifying number that every device connected to a network has. The manufacturer essentially etches this burned-in address (BIA) into the hardware. 
The MAC address cannot be changed or rewritten by users. However, on the software side, it is easy to disguise it. MAC spoofing is the term for this type of masking. 
It is a lengthy procedure that involves a lot of steps. However, the main step is to spoof or mask your MAC address with the target's phone address. 
Endnotes 
WhatsApp indeed contains many details of a person, and spying on their WhatsApp messages will give you desired results. Irrespective of your purpose, be it with good intent or a cautious one, you have to make sure that you do not get traced.
Now that you know two ways to see WhatsApp messages without leaving a trace, proceed with your mission.