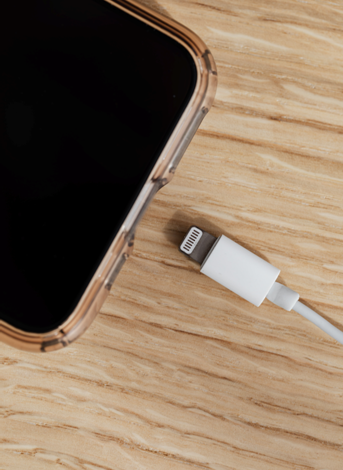 Ecommerce has become the benchmark for modern business convenience. This dynamic industry has created a platform where tech-savvy consumers access goods and services quickly and reliably. Figures show that eCommerce provides a system that maximizes purchasing options for consumers and facilitates access to different markets.
It also facilitates interaction between businesses and creates a free competitive market. The online market is ever-changing, necessitating the need for companies to adapt to changes in market dynamics. Companies need to keep up with emerging trends to maintain a competitive edge. Cloud commerce has evolved tremendously in the past decade, making previous online marketing techniques less efficient.
Let us dive into some of the new eCommerce trends and how businesses can use them to maximize conversion.
Ecommerce Today: Emerging Trends
Several trends are coming up in 2022 and causing waves in internet commerce. This shortlist identifies notable trends and why you need to incorporate them into your marketing strategy.
Voice Search
Voice search is the fastest-growing eCommerce trend. Statistics show that close to 136 million people in the US use this feature when surfing the web. This figure accounts for 40% of the population. This capability presents the perfect opportunity for online businesses to increase conversion and boost sales.
Up to 71% of tech-savvy consumers prefer a voice search enabled website, and they find typing strenuous and time-consuming. It is also worth noting that more than half of online shoppers use voice search to achieve more accurate research parameters.
25% of online consumers regularly use a voice search feature on their mobile devices. Voice search is more engaging, and it facilitates a more convenient and interactive way for customers to shop online.
Voice search enables businesses to optimize their eCommerce strategy and adapt to changing market dynamics. Online enterprises need to increase engagement by giving customers convenient shopping.
Video Content
While visual content has been around for some time, it is still a popular trend. This type of content is more engaging and is a great way to inform customers about your products. A video is a popular option for content consumption, making it a critical part of any marketing strategy.
Currently, videos make up 82% of consumer traffic. Up to 90% of online customers watch video content regularly. Consumers are more responsive to video content, and it provides an effective platform for businesses to interact with potential customers. A Staggering 54% of online users have admitted that they prefer video content and want it used more by online marketers.
The return on investment for video content is 60% more efficient than other eCommerce strategies. Investing in video content means you have a better chance of improving your conversion rate.
Headless Commerce
Ecommerce has shifted from garden variety marketing to providing customers with a more personalized shopping experience. Headless commerce provides a more effective marketing platform by separating front and back-end business functions. It provides a customized customer experience by making it easier to interact with buyers.
Customers today are influenced by word of mouth when making purchase decisions. Headless commerce provides a system that improves user experience by bringing buyers closer to your company.
Headless commerce is a time-efficient approach. It achieves this by facilitating faster integration and removing operational constraints. This technique decouples user experience from the back-end functions of your business. It allows you to focus on your customers without worrying about core eCommerce functionality. It is a powerful platform if you want to customize the customer experience.
Mobile Commerce
Did you know that mobile commerce accounts for half of all eCommerce sales? Online retailers search for products on their smart devices before buying anything. This trend has become so powerful that search engines use it to rank websites. The reason is that 60% of online searches happen via mobile devices.
What's fascinating is that 79% of smartphone users purchase online through these devices. Mobile commerce is on an upward trajectory, generating billions of dollars in revenue each year. This strategy facilitates faster transactions, reduces cost, and enables more effective marketing. Mobile commerce also allows you to provide a seamless shopping experience and makes services more accessible.
Website Optimization
Your website is the first point of interaction with potential customers. Everything from user-friendliness to customer support needs to be top-notch. Websites with improper content placement severely impact conversion rates. Customers today check for mobile-friendliness, multichannel support, easy navigation, and a convenient shopping experience.
Optimizing your website is a process that seeks to improve customer experience on every level. Evaluate how long your website takes to load and how easy it is for customers to find selected products. A website is no longer a formality-it is a critical component of your eCommerce strategy. A functional webpage speaks professionalism and shows customers that you care about their experience.
Companies that compete at the top level invest a large amount of their marketing budget on website optimization.
Verdict
Ecommerce trends change substantially every year. The above strategy points show how important it is to stay up-to-date on emerging techniques. It is critical to stay ahead of the competition by establishing and maintaining a consumer-based marketing strategy.