Fashion
Finding a perfect Fine Jewellery gift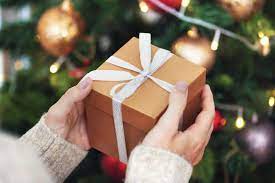 Someone rightly said that gifting is an art. Ever wondered what is so artistic about gifting? Indeed taking precious time, knowing about the occasion, knowing the taste and preference of your loved one, and the search for the perfect piece- is all time taking, and at times a herculean task in itself. But there are some gifts that can be picked with closed eyes and stay rest assured that your loved one won't just like them but would be thrilled to get one. It goes without saying that they are none other than fine Jewellery gifts. Gone are the days when only women have options, today men also have a plethora of fine Jewellery range. From gold bracelet for men to adorable precious cufflinks, from gold watches to couple bands- men's gifting range has now new names added to it.
Likewise, here are a few precious gifts for women, that are real stealers given the age and time:
Mangalsutra Bracelet: What tops our list is the beautiful, simple yet powerfully sentimental mangalsutra bracelet that finds its relevance given any time, age, and generation. This very trendy piece of Jewellery is minimal, lightweight, affordable and graceful. Choose this for your loved ones on special milestones, anniversaries, and birthdays.
Gold Necklace: Another item that equally competes in beauty, grace and glamour are the gold necklaces, of which the gold choker necklace set qualifies for a special mention for its sheer charm. There are a truckload of styles that vary in weight, design, price, and craftsmanship making gold necklaces a steal to gift your loved ones.
Lockets: Another mundane yet striking gift is the lockets. With a wider scope of customizations, lockets practically come in all sizes, weight ranges- ranging from miniature alphabet pendants to compelling temple designs. Lockets are a powerful way of self-expression that rightly sets the mood if you have something that is untold.
Rings: Plain couple bands in gold to oversized cocktail rings, gold rings, or diamond rings- they all signify a signature taste that is independent, bold, and eccentric. Precious rings have been a prized possession for generations. Given their lethal beauty, ease of wearing, and affordable range- they have always been a hot gift.
Gold accessories: while gold has always been traditionally looked at in adornments like chains, rings, earrings- we often can't relate to gold accessories. However, with the advent of time designers have reinvented gold to add to the changing perspectives of the customers. They have blended gold in daily accessories to create golden watches, keychains, cufflinks, buttons, pens etc. if you are on the lookout for something unique than the mundane choices then explore a range of gold accessories.
Now that you know gifting is an art, it is time you master it. Let online gifting ideas only guide you to the best, leaving the selection entirely to your personal choice, the taste of your loved one, and preferences that come under your bracket.
Visit for more articles: forbesblog.org