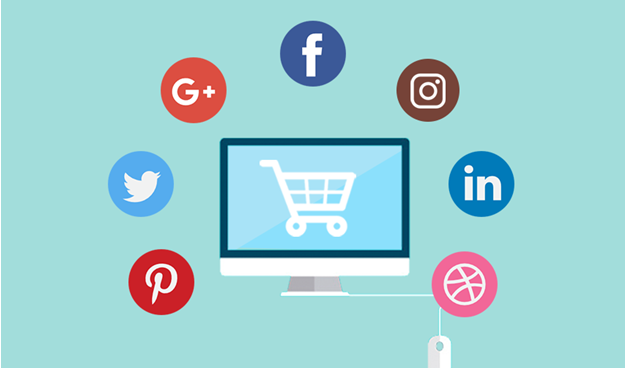 It is needless to mention the importance of maintaining your presence on social media sites to run an ecommerce. Social media presence is essential to reach out to your target audience, but it is equally essential to keep your audience engaged.
You must have spent some time and money on maintaining the presence on social media platforms as soon as you have launched your ecommerce business, but you cannot sit back just because you have built some brand awareness.
Social networking sites are not going to contribute to your sales funnel. You will have to integrate it into your sales cycle. Before you know how you can do it, you need to understand why it is crucial.
Why ecommerce entrepreneurs should invest in social media marketing
Social media presence can undoubtedly generate a lot of traffic to your website, generate leads and drive conversion. This is because of the following reasons:
Facebook has over 2 billion active users, which means you can find your target audience over there to promote your products.
People spend one-third of their time on social media platforms, which means it is a great platform to engage them with your posts.
These two reasons are enough to encourage you to invest in social media marketing for your ecommerce. However, there is another reason as well – your competitors are investing in it too.
Since you are living in a cutthroat competition, you cannot afford being lagged behind. Of course, you do not have to copy them for everything, but you will lose your clients if you do not follow them in it.
How to use social media platforms for the growth of your ecommerce
Now you have got to know why you should invest in social media marketing; the next step is to know how to use these networking sites for your business goal.
Choose the right platform
Before you make a social media strategy, you should know which platform is ideal for your business. It means you should know where your audience is present because the social media strategy varies for each networking site.
Whether you are using Facebook or YouTube, you should consider how appropriate it is for your audience and business. First off, you need to identify where your target audience is present.
Note that they can be scattered. If so, you will have to make a social media strategy accordingly. What is suitable for Facebook is not suitable for Twitter. It is always suggested to create a buyer persona because it will help you idealise your target audience.
Each social media platform has its unique features, functions, content sharing style, and reputation. Make sure that you have understood all this before using it. It is essential to have your marketing strategy aligned with the social media platform you are using for that.
Do not underestimate the importance of demographics. You should know the age, location, etc., because this can help you strengthen your marketing strategy.
Once you have decided the platform you want to use for social media marketing platforms, the next step is brainstorming content ideas. However, they must align with the platform.
For instance, if you want to share the feature of your product, you will need a platform like Pinterest or Instagram where you can share visuals.
Likewise, if you have to guide your audience about how to do something, you will need a YouTube to share the tutorial. If you need to share a product expressing features and benefits, you will need Facebook and Twitter.
These platforms can allow for comments and strike up a discussion. Facebook and Twitter are the best platforms where you do not need to appeal to your audience with visuals.
If you want to make the most of your social media marketing, you will have to give social proof. Having social proof makes your new visitors believe that your current customers had the best experience with your products and services.
Social proof can help you a lot to convert your potential clients into sales. It will improve your credibility with the audience, and they will buy your product without any doubt. Social proof can refer to anything, including a review in the words of the customer.
Of course, it can be not easy to get honest feedback from your audience. You can get it in exchange for incentives, such as free shipping on the next product or 50% off on purchasing any products next time.
You are not supposed to use social media platforms to promote your products. You should use it to build a relationship with your customers. You can use these platforms to strike up a conversation with them.
For instance, when you share a post and people start sharing and commenting on it, you can participate in that conversation. Even if you write "Thanks for the feedback", your audience will feel like a part of the community.
They will feel like you value their comments and opinions. With conversation, you can find more about them – what they expect from you and use this knowledge to improve their buying experience.
Summing up
The use of social media can undoubtedly help your ecommerce grow, provided you follow the tips mentioned above.
If you are a novice, you should hire a social media marketer because they can help you come up with an effective strategy. You can use direct lender loans in case you do not have money to fund it.
Identify your target audience and understand how each platform works to make the most of it