Technology
How To Create An audiobook:4 Steps From Script To Launch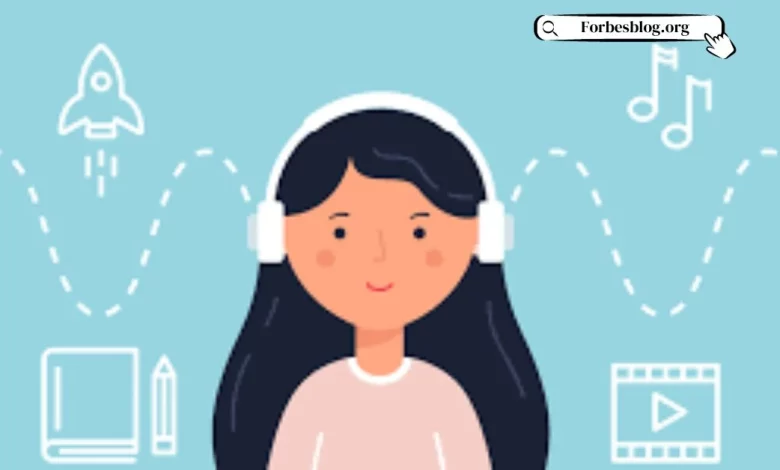 Let's face it – there is no doubt that the audiobook industry is thriving these days, and more and more authors are now wondering how to turn their books or scripts in audiobooks. As per a national annual survey conducted by the Audio Publishers Association, 50% of all Americans have listened to an audiobook, including younger and older people. This ratio shows the popularity of audiobooks among people.
Think about it – we listen to podcasts wherever we go – at the gym, in the car, and so on. Portable and high-quality speakers are abundant, which means a considerable amount of people are listening to audiobooks. Putting this together, you can say that the audiobook industry is growing at a high rate. That means you need to catch this wave to make your work recognized.
So, if you want to start your endeavor and learn how to create an audiobook and don't know where to start, continue reading this article.
How to create an audiobook in 4 easy steps
1. Create your script for the audiobook
The first step in learning how to create an audiobook is to prepare the content of the ebook for narration and recording.
Contrary to what some people believe, it is not enough to open the ebook and start reading.
Create a script by removing information that does not make sense in audio, for example, phrases such as 'you will see below'.
Organize the data that you have and is presented in another format, such as charts, spreadsheets and CTAs.
After creating the script, review it to make sure everything makes sense.
2. Record your audiobook
The next step on how to create an audiobook is to get your hands – or throat – to work. It's time to record the material. You have a few options for this step:
hire a specialized freelancer or specialized company;
record in a studio with a professional voice actor;
record in a studio with your own voice;
do it yourself at home.
If you are just starting your endeavor in the process of creating an audiobook and choose to do it at home, you should learn how to become an audiobook narrator. And you need to be aware of some aspects that are normally the responsibility of the studio, among them:
an USB microphone;
a microphone filter;
an audio software like Audacity;
sound insulation in the recording room.
Other tips on how to create an audiobook at home are:
turn off all equipment that can make noise (such as notebooks that you are not using, AC system and etc);
read the chapter from beginning to end and without stopping;
try to keep your voice in a similar tone, oscillating just to emphasize and to not make the audio monotonous.
Remember that if you have never How To Create An audiobook:4 Steps From Script To Launch used audio software or any type of recording equipment it is important that you learn how to use it before the day of recording.
3. Share your audiobook
Now that you have recorded your audiobook, you must promote your material! Basic actions for this include:
sharing on social networks;
sending email marketing with call to actions to the audiobook;
placing a banner on your website;
making targeted paid ads;
partnering with other people and companies for dissemination;
inserting banners within your blog or voiceover website publications that invite the reader to listen to your audiobook and more.
You can sell the audiobook or include it in your content marketing strategy. To do this, create a landing page for free sharing of the material and generate qualified leads.
Just apply the logic of ebooks to your audiobooks, in terms of distribution, launching of landing pages with forms for the material and evaluation of the results obtained.
4. Publishing platforms
One of the ways that offer great return on the investment made to create an audiobook is to make it available for sale on Amazon, for example.
For this you will need to send your book to the Audiobook Creation Exchange ('ACX'). With this system your audiobook will be available on Amazon and Apple's audiobook store.
Do you want to make the material available for Kindle? Use Kindle Direct Publishing.
Although there are many steps, uploading is an easy to use and self-explanatory process.
Thank you for your reading. Good Luck!
For more valuable information visit this website