Health
Introducing Dr. Richard Hill And Lab Doctor, Healthcare Professionals Who Offer Innovation Diagnostic Products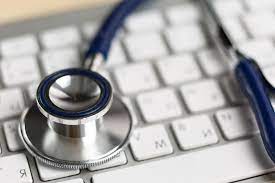 Fort Lauderdale, Florida / Augist 2022 / The professionals at Lab Doctor are committed to providing customers with the most innovative diagnostic products and technologies. Their focus is on the broad clinical fields of cardiology, men's health, and infectious disease. Their products include the following health areas: pregnancy, fertility, cardiovascular risk, osteoporosis, infectious disease, respiratory infection, sexually transmitted diseases (STD), and substance abuse. These are all major areas of widespread significance to human health and well-being.
They are proud of their role in improving patient outcomes today and researching better diagnostic methods to improve global health in the future. Disease prevention and savings of both time and money.
It is evident to most physicians that almost all disease prevention is patient-dependent. Disease prevention is essentially free, and no amount of money can buy it. No health plan can impact what is primarily a lifestyle issue. Dr. Richard Hill and Lab Doctor (creates) a system that empowers individuals to take responsibility for themselves and live a healthy lifestyle.
A personalized Health Risk Assessment Report from Lab Doctor empowers you to improve your health and well-being through testing, knowledge, and prevention.
Your health risk assessment and biometric tests are presented in an easy-to-understand confidential report for essential health concerns such as diabetes, cholesterol levels, cardiovascular problems, and other risk areas.
An ounce of prevention is worth a Pound of Cure.
Order your customized, confidential Health Risk Assessment Report today by visiting https://labdoctor.org/ for more information.
Doctor provides information and practical suggestions to help you take responsibility for your own medical decisions and partner with your doctors to attain the best outcomes possible for your medical situation. We can help you learn to be a good healthcare consumer and understand patient safety and patient advocacy.
About Dr. Richard Hill
Lab Doctor is proud to introduce Dr. Richard Hill, a highly trained physician. The latter specializes in general family medicine and currently holds the title of Medical Director at Fort Lauderdale's Lab Doctor. As an experienced medical professional with an extensive background as both a Physician Assistant and combat medic, he understands firsthand how important it is for patients to access the most innovative diagnostic products and technologies.
Media Contact
Company Name: Lab Doctor
Contact Person: Dr. Richard Hill
Email: [email protected]
Country: United States
Website: https://labdoctor.org/
Source: Dr. Richard Hill
Visit for more articles: forbesblog.org