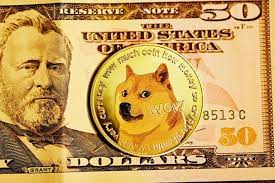 A non-profit organization named Mozilla Foundation, which oversees the Mozilla Corporation, and is behind a variety of internet-related applications, such as the renowned Firefox web browser, recently made an announcement. In yet another indication of the widespread use of cryptocurrencies, the non-profit announced that they would now be accepting donations in Dogecoin (DOGE), as well as other cryptocurrencies. Mozilla disclosed the news via social media and revealed that they had entered into a partnership with BitPay, a well-known crypto payments processor, in order to accept donations in the form of crypto. All donations that are received in crypto are converted into dollars for avoiding the volatility of the crypto market.
According to reports, Mozilla's announcement drew a lot of criticism from users, who said that these crypto assets are an environmental catastrophe and that they are harmful to the environment. As a matter of fact, some users went as far as threatening to quit using the Firefox browser altogether and switch to other web browsers. Some of the other browsers, such as Brave and Opera, have also integrated some crypto-related features into their offerings, such as built-in wallets. In contrast, Firefox had mostly steered clear of crypto and had also blocked cryptojacking malware back in 2018 for protecting its users.
Meanwhile, there has been an ongoing celebration in the Dogecoin community because of its support of 163,428 DOGE tokens. This was made to TeamSeas, the sea preservation campaign by MrBeast, which had broken a milestone of $30 million for removing trash from rivers, beaches and oceans. According to CryptoGlobe, there had been an explosion in search interest in the case of Dogecoin during the massive price rally of about 10,000% in the coin just last year. In April 2020, Dogecoin had had around 135,000 monthly searches, but they had reached 16.5 million in 12 months.
Dogecoin had been introduced back in 2013 as a joke. The Dogecoin community is quite well-known for focusing on philanthropic projects and this includes helping out charitable organizations. Dogecoin had made headlines back in 2014 when it decided to assist the Jamaican bobsleigh team and raised $25,000 in DOGE tokens to help them attend the Winter Olympics in Sochi.
There has been a lot of speculation about the price of Dogecoin, as it had gone up by almost 12,000% in 2021 alone. However, this kind of move does not appear to be likely in 2022. As opposed to 2020, the coin is no longer cheap, but there is a possibility that the meme token may hit the $1 mark in 2022. There are a number of factors that could drive the meme cryptocurrency to this value. The first and most prominent one is none other than the Doge-1 mission and its purpose is to place a physical Dogecoin on the moon.
This is undoubtedly a big mission, not just because it is fully funded by Dogecoin, but also because it has been talked about by Elon Musk. The Tesla CEO is responsible for most of the 12,000% rally that the coin saw in 2021 and him continuing to hype it and putting it on the moon could lead to another rally. Even recently, Musk had reiterated that he considers Dogecoin to be better than Bitcoin and any other cryptocurrency. His constant support of the meme token has even earned him the title of Dogefather.
Other than Elon Musk, there are some other influential personalities that also appear to be hyping Dogecoin, including Mark Cuban. In December 2021, the billionaire tweeted that Dogecoin was the strongest crypto to be used as a medium of exchange. Dogecoin may have ended the year a bit flat, but it picked up by almost 0.5% on January 3rd and was trading at a value of $0.17. Meanwhile, there was a fall of 0.6% in Shiba Inu price, which is Dogecoin's biggest competitor in the market, as it reduced to $0.000034 on the same day.