Lifestyle
7 Step Guide to Starting an Event Venue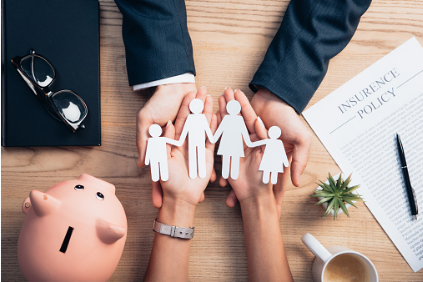 Event venue are wide spaces, typically in a building or a house, designed appropriately to host various types of gatherings. Nowadays many businesses and individuals require event venues to carry out their corporate or social activities. This may include conferences, business meetings, parties, weddings, cultural events.
So, opening an event venue is a great business opportunity, especially if you pay attention to the emerging trends in the industry. In any case, it's safe to say that if you plan it right, there is a good chance that you will never lack clients.
1. Start a Business Plan
There is a lot to be done when you are starting a business. This means that there is also a lot that can go wrong.  The best way to make sure that you have everything in order, that you aren't missing anything, that you make the right decisions and avoid mistakes, is to develop a detailed event venue business plan, which will reflect your idea, your short-term and long-term goals, your marketing strategy, your financial plan.
Whether you use a template or you make it on your own, a business plan is a dynamic document, which will help you not only to execute all the necessary actions to start your event venue but will also run your business successfully.
2. Research Your Competitors
In your area, there probably are other venues that can host the events you are after. Even if you have a clear vision about what you want to do with your space, research can help you refine your idea and start strong. This can help you stand out from the crowd, find a unique selling point, choose a location, determine your target market, as well as set realistic goals.
3. Find the Space
Naturally, the venue you choose will play a huge role in the success of your business. From the beginning, you need to define the size of the space, whether you will rent it or buy it, whether you will build it from scratch or you will renovate an existing space. Depending on the types of events you would want to focus on, choose a location that will be most appropriate.
Some of the things you should account for are the number of people that will be visiting, the parking space, how noisy the neighborhood is, how much noise your events will produce, and so on. Most importantly, focus on comfort and convenience. Ideally, the venue should be located in a commercial or residential area because most of your prospects would prefer not to have to drive too far from their homes or their offices.
4. Choose the Services Your Event Venue Will Offer
To be able to create and execute your business plan, you need to have a clear idea about the services you will want to provide, as well as the pricing. Many individuals and businesses nowadays prefer paying for a full event, instead of having to organize things on their own. Aside from renting the space per hour, you should define expenses for additional services, such as catering, entertainment, decoration, making photos and videos, event organization, transport.
5. Obtain the Necessary Licenses and Permits
Before you start your business, you need to check with your local authorities and educate yourself on any legal requirements you will need to meet. This refers to registering your company and getting all the necessary permits and licenses.
6. Plan Your Finances
To start an event venue business, you will need to rent or buy a place, build or renovate it, purchase equipment, furniture, decorations, and so on. All of this requires a substantial investment. Unless you have the necessary capital to cover your expenses, you should look for funding.
In any case, it's important that you account for the initial investment, as well as make sure that you can cover the operating expenses while you start getting enough clients, to give your business a chance to succeed. Some of these expenses include insurance, marketing, utility bills, cleaning, salaries, taxes.
7. Prioritize Marketing
Once you have a detailed plan and you are close to starting your new business, it's important to make sure that the right people learn about your existence. This is why a powerful and winning marketing strategy should be a priority. Event venues can benefit from both traditional and digital channels.
Hire a marketing agency that understands your business and your goals. Create a good website, and take advantage of the promotion opportunities that come with social media.
Conclusion
Event venues can be very profitable but the only way to get there is to take your time learning, planning, and working hard. Following these seven steps should help you prepare, start strong and eventually run a successful business.