Blog
Ravencoin Price Prediction: Will RVN Grow Up?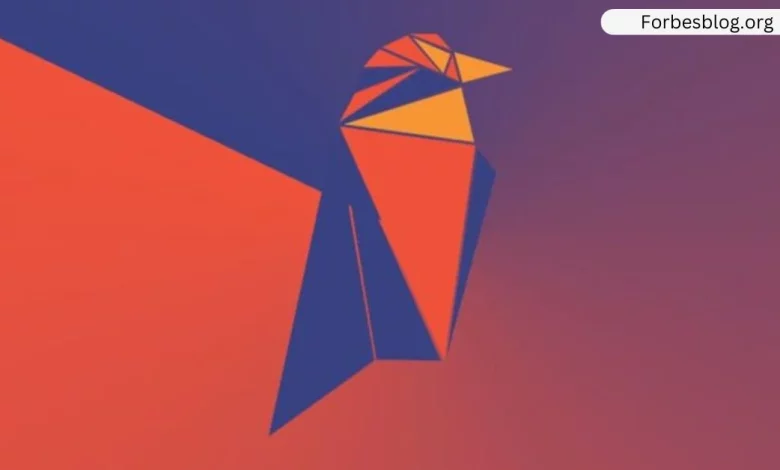 Ravencoin Price Future
Ravencoin is a Bitcoin fork with a few differences. It has a $1.2 billion market cap (1000X smaller than Bitcoin's), appears in 30 worldwide exchanges, and ranks in the Top 100 Coin list. Bruce Fenton and Tron Black launched it in early 2018 (no ICO, no presale) for one purpose: creating tokens and digital assets.
If that's complex, think of Ravencoin the same as Bitcoin. Except for:
10X Faster

: one-minute block time vs 10 minutes on Bitcoin.

1000X Supply

: RVN has 21B coins of supply vs 21M on Bitcoin.

Mining Algorithm

: unlike Bitcoin's hashing algorithm (SHA-256), Ravencoin uses KAWPOW (an improved version of X16Rv2). It prevents mining farms from influencing prices (and thus decentralization).
All this promotes the fair distribution of RVN, which stabilizes its price. 
Let's analyze the factors that drive the asset's price and try to give a plausible Ravencoin price prediction. 
Factors That Influence Ravencoin Price
From launch, Ravencoin has gone from $0.02 to $0.23. It has a $0.235 ATH (April 2021) and $0.011 ATL (March 2020). It averages $100M of 24h trading volume, which sets the floor price somewhere between $0.05 and $0.10.
When reviewing prices, here are the factors to consider.
Bitcoin and Ravencoin have a 50% correlation. Bitcoin influences at least 25% of RVN price (75% for everything else). Every month Bitcoin rallied, Ravencoin went from < $0.05 to $0.15+ (except for this recent surge).
Ravencoin halving is expected for January 2022. Block rewards will fall from 5000 RVN to 2500 RVN. So, in November/December, miners might rush to Ravencoin to take advantage while it's still high.
Ravencoin's algorithm prevents farming block rewards with ASICs. So, while it's not as intensive as Bitcoin mining, it limits how much mining pools can make. Thus, these companies might choose other coins instead.
Competitors offering similar features might be reducing their trading volume (Swarm and PolyMath).
RVN's Price History
Historically, Ravencoin's price has been consistent and higher over time. This 2021, RVN has surged twice (x20 in February, x3 in July), bringing massive gains to day traders. Holders can't say the same, as this coin bounces back down nearly as much as it surged.
From 2019's launch to February 2021, Ravencoin was stuck on $0.025 with no major spikes. Only from March 2021, it seems to be picking up. $0.025 is no longer an option — $0.055 and up.
Since RVN and BTC are related, let's go back to the previous Bitcoin halving. After block rewards are reduced in May 2020, Bitcoin goes from $5,000 to $10,000. Ravencoin? From $0.015 to $0.03.
RVN Price Prediction 2021
Today, Ravencoin averages $100M to $200M per day at $0.012 (which is not proportional). Also, it hasn't stopped surging since early June, which is known as the worst month for crypto historically.
What could this mean for December and 2022?
The only rally happened early this year. It lasted three months, and the price fell by ~65%. Just one month later, Ravencoin started its second surge from $0.05 to $0.15, fell by 30% by October, and recovered to $0.13 early in November.
If you held Ravencoin in November 2020, you would have increased your portfolio value ten times. However, what's more impressive is how the trend has changed this February. After three years of inactivity, RVN is showing bullish signs.
It's very possible we see RVN above its $0.28 ATH before the second half of 2022.
Future Price of RVN
Ravencoin is not the first Bitcoin fork project. As for its price trend, we might see something similar to Bitcoin Gold, ZCash, and maybe Ethereum Classic.
Factors favoring RVN's surge:
On the next halving (for Bitcoin, Litecoin, ZCash…), investor's attention might shift to high-rewarding coins like RVN
Ravencoin has far more price activity this year than in all others combined.

It shows a consistent floor price, and it's only volatile when going up.

The project targets institutional investors. Any announcement that triggers their attention might lead to new all-time highs.
Factors against RVN's surge:
Reward halving will likely dump the coin's price the week after, which may take months to recover.

Ravencoin needs to outperform other token-creation projects that compete for trading volume.

The security of the protocol is only temporary (until another fork or update is required). If RVN doesn't keep up with ASIC advancements, it could lose its relevance.
Even as a slow mover, RVN might be different this 2022. Investors should place limit orders (or price alerts, at least) in case Ravencoin breaks out like early this year.
Digital Price Prediction and WalletInvestor are both very positive about the potential of this asset. While the former believes that RVN price will not go downward, the latter supposes almost 80% gains in one year. So, don't lose sight of this coin to take advantage of its future growth!