SEO
The Complete Guide That Makes Writing A Press Release Simple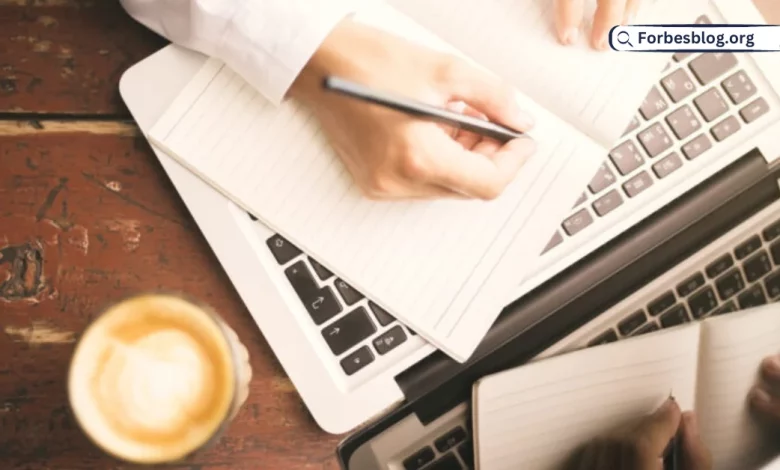 Are you struggling to reach your target audience online? Take a moment to review your digital marketing strategy. For example, you might want to update your content marketing strategy this year.
Content marketing is three times more efficient for generating leads than outbound marketing. In fact, 72% of companies say content marketing increases leads. About 78% incorporate press releases into their content marketing strategies, too.
Well-written press releases can help you gain media coverage and credibility. Writing a press release the proper way is essential, though.
Otherwise, your release could get tossed to the bottom of the stack.
Here are the eight tips you need when learning how to write a press release. With these tips, you can get your release published with ease. Then, you can generate brand awareness, website traffic, leads, and sales.
Set your business up for success. Discover how to write a press release with these tips today.
1. Consider the Message
Before writing a press release for the first time, it's important to consider why you're sending one.
Take a second to consider your content marketing goals. For example, perhaps you want to:
Generate brand awareness and recognition
Manage a crisis and control the narrative
Generate leads and sales
Boost traffic to your website
Gain media coverage from outlets in your industry
Improve your reputation and credibility
Gain backlinks from high-authority websites
Improve your search engine rankings
Understanding your underlying goals can help you determine what type of press release to write. For example, let's say you want to generate leads and sales.
Consider writing a press release to tease a new product or service. Then, create a landing page to accept pre-sales. You can use your press release to direct more people to the pre-sale page.
You can also use search engine optimization to generate backlinks and boost your search engine rankings.
Once you establish your goals, you can make a list of the topics you want to cover. For example, you might want to announce:
A new product or service
An upcoming trade show, conference, or event
New technology
An upcoming contest
Signing on a large client
A merger, expansion, or acquisition
Rebranding or a new website
An important anniversary
Starting a new sister company
Once you determine the press release's main message, maintain focus on that message. Focusing on too much in a single release can lose customers. You might struggle to direct them to complete a specific action, too.
Instead, determine the press release's main topic before you start writing.
2. Research Media Outlets
Before writing a press release, it's also important to consider your distribution channels.
Each media outlet will have its own target audience and guidelines.
First, research your customers. Who are they? Determine their demographics and psychographics such as:
Age
Gender
Buying behaviors
Location
Education
Language
Marital status
Household income
Pain points
Interests
Hobbies
Buying behaviors
Understanding your customers will help you find the right publications. Determine which media outlets already reach those customers. Then, start making a list.
As you research each media outlet, make sure to visit the Submissions page on their website. The publication should have a list of its submission guidelines.
For example, some publications specify what topics they're willing to publish. Others specify a word count or file type. Follow their guidelines to ensure your release doesn't get tossed out.
Otherwise, consider working with a digital PR agency. They can help you find the right outlet for your release.
3. Consider the Structure
Before you start writing your first press release, make sure you're following the proper outline. You can find an example template online. The structure includes:
Your company logo and contact information
The release date or "for immediate release"
A headline and subheading
A dateline
The lede paragraph and body text
The boilerplate
An end notation like "###"
The final note
The opening lede paragraph should cover the who, what, when, where, how, and why. Then, use the inverted pyramid writing style. Focus on the most important information at the top.
Then, add supporting details throughout the rest of the press release.
Add a quote from an authority figure at the company, too. You can quote a project leader, stakeholder, or CEO. Make sure the quote is relevant to the main topic.
While writing a press release, focus on removing unnecessary fluff. Otherwise, you could lose the reader's attention.
4. Grab and Engage Readers
It's important to grab the reader's attention from the very beginning. Otherwise, they'll stop reading before they reach the call to action.
First, practice working on the headline. What value are you offering readers? What piece of information are you providing that they can't find elsewhere?
Try writing a few different versions of your headline. Use action-driven verbs while avoiding flowery adjectives. Instead, try to pack a punch.
If you need a little extra room, use your subheading.
Make sure your lede paragraph is clear and concise as well. Again, avoid flowery language, which might lose the reader's attention.
Once you reach the bottom of the press release, consider the action you want readers to complete. For example, maybe you want them to visit your website. Perhaps you want them to pre-order a product or sign up for an event.
Make sure your call to action is clear, concise, and impactful. Then, add a link to the press release to drive them to complete that action.
5. Add Multimedia
Help your press release stand out from the other hundred journalists receive each day. Consider adding multimedia to your press release.
Avoid using stock photography, which won't help benefit your brand. Instead, use a unique image that's relevant to the press release. In addition to still images, consider using video content this year.
Video content is a great way to keep your target audience interested and engaged.
For example, you can provide a mock-up of a new product or trailer for an upcoming event.
Make sure the multimedia you use adds something to the press release. If it lacks substance, don't use it.
6. Use SEO
About 68% of all online experiences start with a search engine. Consumers are already searching for your product or service online. With search engine optimization (SEO), you can increase your chances of reaching those customers.
SEO can help boost your website content to the top of a search page. It can help more people find your press releases, too.
With a strong SEO strategy, you can generate more website traffic and leads. In fact, SEO drives 1,000% more web traffic than organic social media. Leads from SEO also have a 14.6% close rate.
About 60% of marketers say SEO and blog content is their highest quality source of leads, too.
First, determine what keywords your customers use to find your product or service. You can use tools like Google Trends, Keyword Planner, or SEMRush. Look for longtail keywords (made up of four or more words).
Then, add the keyword to the:
URL
Page title
Image alt text
Image file name
Opening paragraph
Body text
Closing paragraph
Meta description
An H1 header
Consider using a digital PR agency before writing a press release. Look for an agency that offers SEO services, too. They can help you optimize your press release for search engines.
SEO will help you generate more brand awareness and website traffic. Reaching the top of a search page can boost your credibility, too.
7. Proofread Twice
Don't rush to send your press release out to a publication yet. Instead, make sure to proofread more than once. Consider setting your press release aside for a couple of hours.
Then, come back to it with fresh eyes.
If there are any grammatical errors or typos, the publication might not accept your release. Typos could undermine your authority, too.
Make sure to cut any unnecessary fluff from your press release while you're at it.
8. Write the Pitch
If you want publications to pick up your press release, you'll need to learn how to write a PR pitch as well. Your pitch email summarizes what's within the press release.
Your submission email should include:
An impactful, compelling subject line
A personalized greeting
An engaging introduction to the press release
The press release (as text, not an attachment)
Your closing and contact information
Keep it short and sweet.
You don't have to learn how to write a media pitch or press release alone, though. In fact, about 55% of companies currently outsource their marketing efforts. In 80% of cases, B2C marketers most often outsource their content creation.
Consider working with a press release writing and distribution company this year. You won't have to learn how to write a PR pitch. Instead, you can rely on their expert services.
You can check out Just Reach Out PR outreach software to get started.
A professional PR company can help you find the perfect distribution channels. They can create and proofread your release. Then, they can leverage their media contacts to ensure your press release gets published.
Instead of learning how to write a pitch for an article, you can save valuable time and energy.
Immediate Media Coverage: 8 Tips for Writing a Press Release
Want to generate immediate media coverage this year? Use these eight tips for writing a press release to get started. Otherwise, consider partnering with a professional digital PR agency.
With their help, you can write the perfect release and get published with ease.