Management
The Most Required Project Management Skills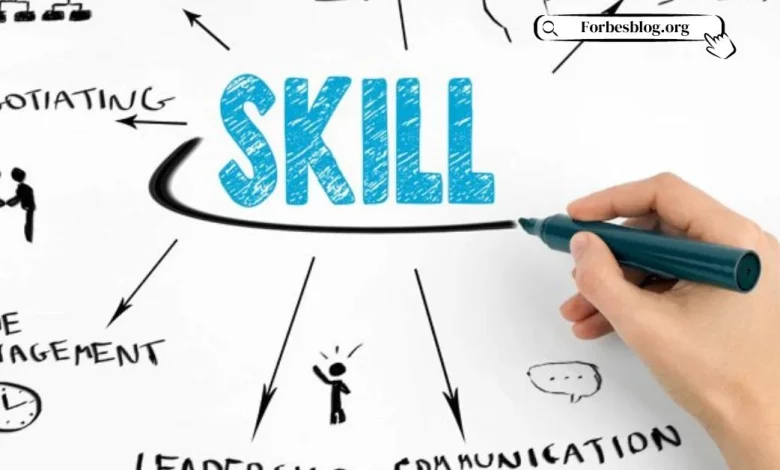 The role of project managers in different sectors plays a crucial role in achieving multiple perspectives of organizations. The highly competitive atmosphere in various industries demands more skills from project managers. Some required project management skills always boost employees' career and organizational growth. PMP Certification is a mandatory training certification for all those project managers who want to stay updated as per the industry standard for exploring vast employment opportunities and want a more favorable result in the substantial growth of the organization. You can also enhance your ability to execute projects with PRINCE2 Certification or any other Equivalent certification in the Project Management field. If you are well prepared, you will be able to carry out any project with confidence.
Pursuing the certification can boost your professional career graph strongly by adding Project Management Skills. There are different skills, such as hard skills, soft skills, and personality traits. These are the three significant skills gained under a candidate's PMP Certification.
 Communication:
The first and foremost project management skill is Communication. Effective Communication helps a lot for more collaboration in the various industries. Without robust Communication, a project manager never communicates appropriately with the team and clients. Understanding a data-driven approach per the client data and translating all these things to the team member is mainly based on professional communication skills.
Conclusion- A project manager without practical communication skills will never be able to handle clients, suppliers, and the team.
 Project Management Methodologies:
If you think you can work as a project manager without understanding the project management methodologies, you are 100% wrong. These methodologies are essential to understand to work closely by applying these methodologies. These methodologies focus on both theoretical and practical approaches. Thus, A candidate without the skills of methodology information never works closely with the project.
Conclusion-Methodologies are the most required project management skills because a project manager can work as per industry standards and market competition.
Risk Management:
A project manager must be able to take all project decisions. A manager must have a deep understanding and skills to understand profit or loss in the organization. Without understanding the stakeholder's requirements and measures, you will not be able to take a decision. Risk is the ability to analyze future aspects while working on a project, and a professional can take a decision only by checking this factor.
Conclusion: Most companies also appoint project managers to look at the candidates' risk management skills during the interview.
Negotiation
Yes, it is also the skill of a project manager that you must have. A project manager must be able to manage the resources by responding to the supplier. Negotiation is one of the primary critical skills in project management to reduce company costs. It is the unified objective that a project manager needs to follow.
Conclusion- While pursuing PMP certification, there is a particular lesson and question on the negations in project management.
Leadership Skills:
We are discussing project management skills, and in these skills, we can't miss the most valuable skills, which is leadership. This skill came in the category of soft skills. Good leadership can make the team environment healthy and enhance productivity. Thus, leadership techniques and skills are the most required project management skills.
Conclusion- A leader is not only responsible for the project's success but also responsible for taking care of team members' needs and problems.
Organization Skills:
Many PMP certification candidates know that team organization skills are also taught during the course. It is the ability to handle and manage the team, tasks, and various things simultaneously. Working all the stuff in an organized and ordered way is crucial for a project manager.
Conclusion- It helps to improve the employee's productivity and reduces contradictions between employees.
Analytic Skills:
A candidate who will work as a project manager must have problem-solving ability or analytic skills. These skills are essential to understanding external and internal organizational issues. Delivering a successful project is not possible without having this analytical skill. It is an interpersonal skill for team management and project handling goals.
Conclusion-Achieving success in a particular project is more accessible when the manager has deep problem-solving skills.
Project Management Software:
A candidate who wants to work as a project manager must-have project manager software technical skills and knowledge. There is so much popular software used for project management goals, and a candidate must have the ability and skills to use this software easily. Gone were the days when project managers worked without technical knowledge and skills.
Conclusion-Project management software reduces the burden of extra work and makes the task easier for the project manager. PMP certification includes training in technical software skills.
Team Management:
The role of team players in completing a project is essential, and we can't ignore the fact that if a team is mismanaged and not handled correctly, then project quality and delivery will never go on the success path. A project manager must have the skills to control and manage the team.
Conclusion- With team management skills, project managers can maintain a healthy and safe working environment.
Project Planning:
On the other hand, project planning is also part of the most required project management skills a project manager must have to deliver the best output for the project's requirements. Planning includes various steps and stages.
Conclusion- Effective planning helps to reach the targets of an organization in terms of revenue generation.
Time Management:
Time management is the core project management skill to deliver output before the deadlines. A significant issue behind the project managers is managing time to complete multiple tasks. Sometimes, they work on various projects and fail to deliver project output on delivery time. Hence, time management is the most required skill.
Conclusion- A practical time management skills-based professional can handle multiple tasks without missing deadlines.
Final Words to Know:
A project manager is responsible for delivering an ROI-driven strategy by managing multiple projects and teams well. These are the skills that a project manager must have to work on an outcome-oriented approach.