Health
Time to Check Your Overseas Health Insurance Status.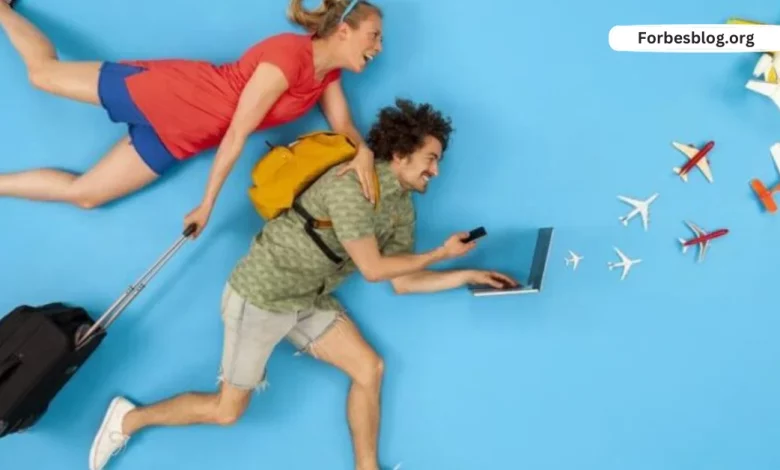 The hope to travel to Australia for either to live, study, or work is lurking around.
But soon there will be "Light at the End of the COVID-19 Tunnel".
Didn't you hear,
The Australian government recently announced to open the borders starting 1st December 2021 but quickly retracted from the decision due to the "OMICRON variant".
As per the new updates, Australian citizens, permanent residents, and eligible visa holders who are fully vaccinated will be able to travel without an exemption to and from Australia starting 15th December 2021.
Study in Australia Is Now Open
We couldn't have been emphasizing more on the importance of keeping adequate OSHC for Australia even though while you are pursuing studies online. OSHC for Australia is a must for existing and aspiring students who wish to pursue higher education in Australia.
In this blog post, we will be covering the excerpts from the Department of Home Affairs, however, you could find more information from the link present at the bottom.
Well, to present you in crisp, Subclass 500, 580, and 590 fall under the eligible visa holders categories. This means, the student, and the one on the student guardian visa will be able to travel to Australia subject to state and territory requirements.
Before you start packing your bags, here is what you'll need to get ready with,
OSHC (Overseas Student Health Cover)
ICVC (International COVID-19 Vaccination Certificate)
Let's first see what is ICVC?
What is International COVID-19 Vaccination Certificate?
To meet the international travel standards, the Australian government has developed the international certificate which is a secure record of your vaccinations allowing you to travel overseas.
To get it, you'll require the following things:
a current Australian passport or foreign passport with an Australian visa
at least one COVID-19 vaccination recorded on the Australian Immunization Register
Let's see how you can buckle up with your overseas student health insurance (OSHC): –
Details of OSHC for Australia:
First things first.
Before you start studying in Australia, you'll have to weigh in a few options. For e.g.,
Are you happy with your existing OSHC provider or overseas health insurance policy?
Did your physical health take a hit during the COVID-19 pandemic?
Are you suffering from any illness or is there a change in your health condition?
Does OSHC policy & its features suffice your current needs of being medically covered?
Let's recap what are the things you have to keep in mind now that you are almost ready to book your flights and study in Australia.
OSHC for Australia seems quick & easy but it can prove to be costly if you haven't paid much attention to benefits, etc., as you might end up paying out-of-pocket expenses.
Hence, it is vital for you to understand what is included and excluded in your overseas student health cover.
Visit getmypolicy.online to compare the most lucrative overseas health insurance policies from the leading OSHC providers.
Moreover, you can do an instant comparison between Ahm OSHC, Allianz Care OSHC, OSHC Medibank, and OSHC Nib in terms of their support services. These support services range from mobile app, online membership account, home doctor services, member's exclusive discounts, on-campus support, and much more.
Furthermore, you can check what are out-of-hospital and in-hospital medical services will be included in your overseas health insurance policy.
For your reference, see the image glimpse presented below for quick understanding.
Students should neither take their health nor their OSHC Australia for granted. Especially, we all have seen how critically the entire globe has fought against the COVID-19 pandemic.
You should also dive deep into knowing what is accidental and emergency department facility fees. Other coverage details one should keep an eye on Ambulance services, MRI's, Prescription medicines as well as any charges for surgically implanted prostheses.
The most important sections of an overseas health insurance policy are waiting periods and refund policies for the claims.
Quarantine & Campus Arrangement
As per the latest updates shared by the Department of Home Affairs, quarantine requirements are subjected to the states and territory discretion. You will have to comply with the quarantine requirements in the state or territory upon your arrival.
The website also states,
Travelers returning to Australia may only enter and travel between NSW, Victoria, and the ACT without quarantining.
If you wish to travel on to another state or territory you may not be allowed to enter, or may be subject to a quarantine period."
To avoid any hassle, you should also check with your university for accommodation or any other arrangements which might help you to settle fast once you complete the quarantine period.
Getmypolicy.online help you with a quick comparison of overseas health insurance quotes in an instant. All you have to do is select the cover type and key in your desired dates for the OSHC. Select the one that suits you best in terms of budget and features. And within a few minutes, you'll receive the policy document in your email.
Numerous students have benefited in saving a huge amount as well as time just by comparing the leading OSHC providers on one platform instead of searching quotes individually on each provider's website.
Link: https://covid19.homeaffairs.gov.au/vaccinated-travellers
Wrap Up:
We hope that this post will shed light on how, to begin with, study in Australia amid travel ban lift. When it comes to choosing overseas student health cover (OSHC), you can visit GetMyPolicy.online to compare and choose the best student health insurance plan. Moreover, you could compare the plans by price, features, etc., and receive an instant health policy certificate. Visit today & get FREE 15 PTE Practice Tests. Try today!