Business
What is a Powder Transfer System?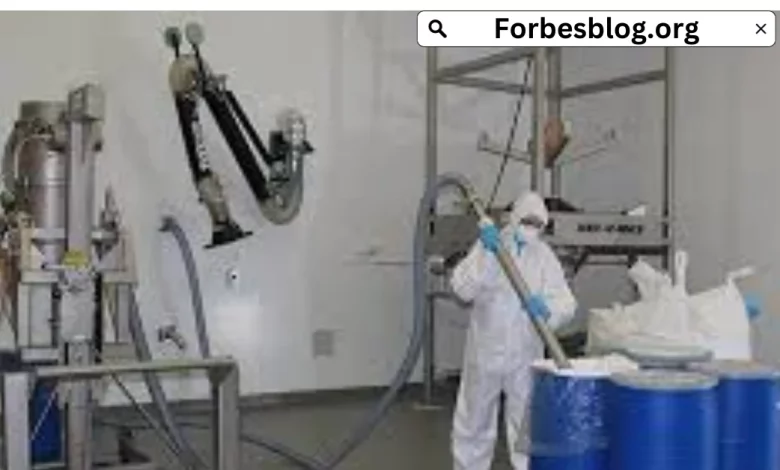 A powder transfer system is a process of transporting a powder from one location to another. This process can be done through various types of conveyors. Conveyors used in this powder transfer system include pneumatic, screw, and belt conveyors.
Screw conveyors
Depending on the material being transported, the design of a screw conveyor is influenced by the material type, moisture content, and temperature. A properly engineered system can reduce wear and tear and provide the desired flow rate.
The most common screw conveyor trough is the U-shaped model. It is a simple construction but can provide efficient flow. It is also a cost-effective design.
The trough is connected to other devices to control the volume of material that enters the screw conveyor. A slide gate is also added to control flow. These devices can be added to prevent the discharge of bulk solids.
The trough can be set at a specific depth, depending on the nature of the material being transported. This is important in the design of a screw conveyor because it helps prevent undue wear on the screw and other components. Increasing the depth of the trough will increase the conveyor's horsepower requirements.
Screw conveyors are also used to transfer materials to different locations. They can also be used for batch processes.
Belt conveyors
Various types of conveyors are used for different applications. They range from portable conveyors that can be moved from place to place to heavy-duty conveyors used in mining and industrial plants. Typically, they are powered by motors. The motor drives the pulleys that drive the belt. Some conveyors also have a clutch mechanism. These mechanisms prevent overloading the motors when the chains are loaded.
Belt conveyors are designed for high-volume and long-distance transport. They can be operated vertically, horizontally, and at an inclined angle.
A belt conveyor consists of a belt and rollers. These rollers help to support the belt and provide a smooth surface for the product to slide. The rollers must be stacked closely to avoid sagging. Some conveyors have cleated sides to allow for smooth, uncorrugated running.
Belt conveyors can be powered by AC or DC motors. Drives for conveyors can be located anywhere along the belt. Typically, the head pulley is at the loading end, and the tail pulley is at the discharge end. The head pulley is usually the largest diameter.
Pneumatic conveyors
Whether looking for a way to move powdered materials or moving materials at high speed, pneumatic conveyors may be the way to go. While they aren't as productive as mechanical conveyors, they're easier to operate and maintain. Pneumatic conveying systems also improve safety and environmental quality.
Pneumatic conveying systems are also able to handle a wide range of materials. They can carry powder over long distances and be designed to fit around existing powder processing equipment. These systems are also much easier to clean and maintain. They don't need to be replaced or repaired regularly, and they're safer for maintenance workers and operators.
Pneumatic conveyors are also much faster than other types of conveyors. You don't have to worry about work stoppages or material loss. They also reduce maintenance costs because there are fewer moving parts. They can also be used for higher-volume materials.
Vacuum transfer systems
Choosing a powder transfer system for your powder production facility can take time and effort. It's essential to consider your production rate, bulk density, and environment before deciding on a specific technique.
Your options may be limited if you deal with fantastic or non-free-flowing powders. In these cases, consider a custom solution.
Vacuum transfer systems are a preferred method of powder transportation. They allow for dust-free material transfer and reduce the risk of product contamination. They also are gentle on the material. They can also help to minimize batch time.
These systems are designed to replace material delivery in an enclosed system. They can be used for unloading, loading, blending, and separating. They are also used for transferring dry and wet powders. They are used in various industries.
Vacuum transfer systems are easy to install and operate. They can move a variety of materials under a vacuum. They can also keep your production environment clean.