Business
What Is A Strata Title, And What Are The Main Stakeholders Roles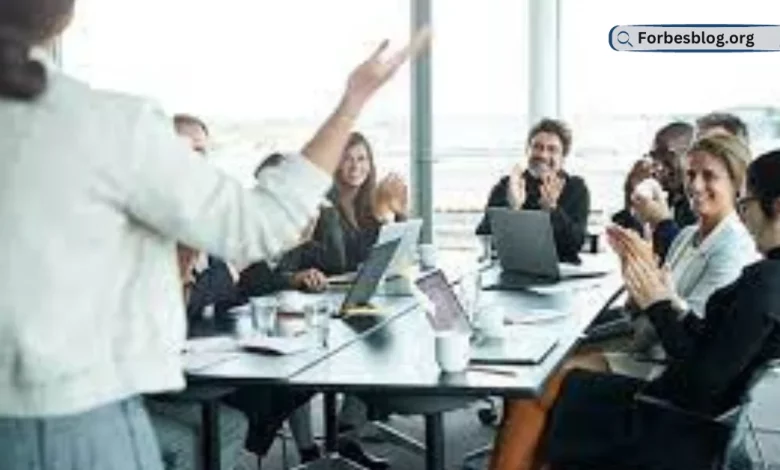 Strata building, management and maintenance are part and parcel of the Australian property industry and real estate. The word Strata refers to multi-storey buildings in Australia.
Strata is an integral part of the Australian system of apartment ownership. If you are someone looking to invest in or buy a Strata Title building, with the help of Strata Data Adelaide this article will act as a perfect guide.
Meaning Of Strata Title
Before we jump to cover the details, let us start with the basics. What do we mean when we say Strata title? What does investing in a Strata title entail?
Multi-storey buildings take up a large area of the urban space. When you buy an apartment in a multi-storey Strata Title building, you are liable to gain shared ownership of common property too. Common property in a Strata Title building includes areas like; the swimming pool, lift, garden and more.
The idea of Strata Title building first stemmed from New South Wales in Australia. This system of Strata Building Management grew famous all over the world. As a result, Strata management companies have turned up in most urban countries like New Zealand, Canada, India, Fiji, etc.
Modern society has adopted the system of Strata Title swiftly. Thanks to different strata management services that main stakeholders perform, for instance, maintenance and management, the popularity and rise of Strata Title building is ever-increasing.
If you are already talking to a real estate agent and interested in acquiring a Strata title, phrases such as strata building maintenance, schemes management services, strata cleaning will appear familiar to your ears. But what do these terms mean?
Main Stakeholders Roles In Strata Title
In Strata business, there are various professional interests involved. Thus, demarcation of roles and responsibilities among main stakeholders becomes necessary. As a result, the efficiency of Strata management services and strata building maintenance increases. Let us get to know more about the varying roles of stakeholders and what their liabilities are.
Strata Manager
One of the primary reasons behind the triumph of Strata building in cities and towns is due to strata building management. A Body Corporate Strata Manager is a licensed secretary that looks after the Strata management plan, which includes;
Generating Estimation and Earnings report
General Secretarial obligations
Impose Collection and Invoice statements of sales and purchases
Communicate with Primary Stakeholders
Enforce Rules and Regulations
Issue notices, orders and certificates
Prepare Meetings
According to Strata Specialists, the Owners Corporation alone can't perform such tasks of looking after because they generally don't possess the same expertise in their professional service.
The Facilities Or Building Manager (AKA Caretaker)
The Building Manager, also known as the facilities or caretaker, develops approaches and Strategies for implementation for the management and maintenance of Strata buildings.
There are numerous benefits behind hiring a caretaker for your Strata Property. Some of the main functions that a Building Manager or Caretaker of a Strata Title building performs are;
Acting as a liaison between different parties of stakeholders
Adding value to your Strata property
Reaching out to Strata cleaning services whenever necessary
Contacting Strata Garden maintenance if needed
For efficient and smooth operation of life and work, the role of a caretaker in a Strata title becomes immense.
The Property Developer
If you are evaluating options to purchase a Strata Title building soon, learning the roles and duties of a property developer will turn out to be helpful.
The function played by a Property Developer in the Strata Title building system is paramount. They are generally the initial owners of the Strata property. The sole owner of the property in the hands of the developer does not last long.
Willing buyers and investors purchase and gain ownership of the lots inside Strata buildings. Each buyer of a lot becomes a member of the Owners Corporation, also known as Body corporation, which we will discuss next. Amid the transition period, the property developer
acquires and later passes on the liability of constructing workmanship to service contractors or owners of the lots.
The Owners Corporation Or Body Corporate
If you are a lot owner in a Strata scheme or building – you ultimately become a member of the Owners Corporation or Body Corporate. The term Owners Corporation is relatively new. You will still find a lot of people and documents citing Body Corporate. Existing habits are hard to change. Do not get confused when such a situation arises. Both of these terms signal the same meaning.
Owners Corporation (OC) or Body Corporate is a decision-making body. Also a legal entity, OC governs over the decisions affecting property assets and common property inside the Strata scheme. There is usually an Executive Committee (discussed next) inside an OC that holds authority and makes major decisions as a representative.
The Executive Committee
An Executive Committee functions as an organ inside the Owners Corporation within a Strata community. The members of the OC elect members of the Executive Committee(EC) at annual general meetings. The members of the EC thus garner the authority to act as representatives of the owners. Through collective decision-making process within the members, they decide on strata building management, maintenance and services matters.
The Resident
You are a resident stakeholder if you hold interest in a Strata scheme or property and form the basis of the local community around it. Leaseholders and owners of a Strata Title or scheme are the Residents of a Strata system.
Service Providers
External service providers or agents are stakeholders that play a fundamental role in maintaining everyday operation and flow inside a Strata asset. By external service providers, we mean typical professionals such as;
Lawyers
Architects
Planners
Auditors
Electricians
Plumbers
These external services providers go through elaborate screening assessments before being tasked with responsibilities as a stakeholder.
Strata title comprises various areas that require interest and maintenance from primary stakeholders in the strata building management. Incisive division of duties and responsibilities among the main stakeholders ensures the success of strata building maintenance. All of the key Stakeholders work in harmony with each other. Thus, ensuring that the interests of the community come first and foremost.
VIST FOR MORE ARTICLE :  forbesblog.org