Business
What Is Involved in Cost Management?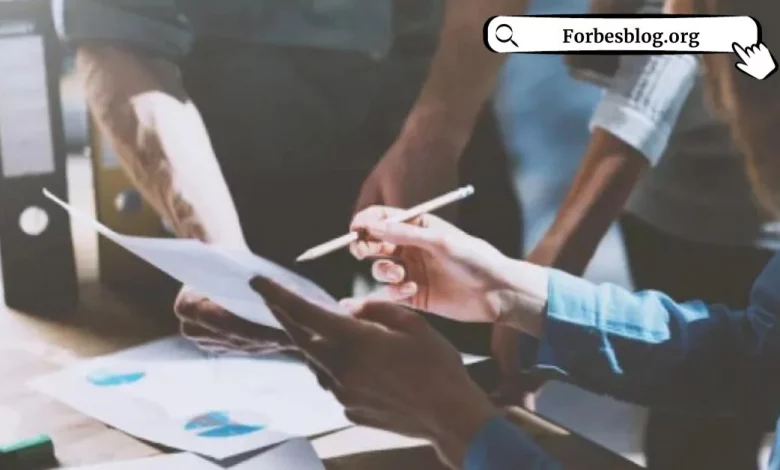 Cost management enables your organization to complete projects with efficiency. With good financial planning, you can easily meet your customers' expectations and your organization's long-term goals. Controlling expenses can also expedite projects within your budget and timeframe. Here is a breakdown of what is involved in cost management.
Resource Planning
Resource planning entails identifying the resources you'll need to complete the project. It looks at the expenses you expect to incur for every resource you use. Resources include equipment, human capital, and labor.
You'll need a work breakdown structure (WBS). This acts as a guide for the resources required at every step of the project. It assists in calculating the costs associated with each resource. In your WBS, indicate an estimate of the number of resources you need for the project.
Review available resources, compare them to the estimated quantities, and then plan how you'll use them to complete the project. Planning enables you to create a concise inventory of all resources, which you'll use in the cost estimation stage.
Cost Estimating
Cost estimation analyzes the cost to complete a project within a specific scope. It is a continuous process since the project scope often changes as it progresses. Cost estimation provides a breakdown of the total cost incurred for carrying the project through to completion.
There are four types of costs:
Direct: These costs are directly associated with the project. They include labor costs, materials and equipment costs, power, and the cost of supplies.

Indirect: The costs are not related directly to the project. They include utilities such as lights, security, phone bills, and administration.

Variable: These costs change depending on the size of your project. They include costs like supplies and salaries.

Fixed: These are one-time costs that don't change. They include costs like rent, loan repayment, and utility bills.
Methods of Cost Estimation
Analogous: This technique uses the costs of previous projects to estimate the costs of the current project. For this method to be the most accurate, the two projects should be similar in scope.

Parametric: This process follows mathematical formulas to make cost estimates. Formulas used are linear regression or learning curve concepts that graphically show the cost-output relationship over a set timeframe. The presumptions you apply to the formulas determine how accurate these estimations are.

Bottom-up: This method bases your estimations on the cost for each activity in the project. You start by approximating the small activities you expect to spend less on. Then sum all the activities' costs to estimate the entire project.
Cost Budgeting
A budget is an overview of the total costs associated with the project. It outlines the overall cost estimates and how much money you'll have at various points during the project. It shows how much money you should allocate to specific project activities.
Your team needs to implement a cost-control mechanism to prevent unnecessary expenditures and increase profits. A budget serves as the basis for the cost control technique you'll use.
Cost Control
Cost control aims to keep costs under control throughout the project's life cycle. It assists in identifying potential differences between the project costs and your budget. Assess the discrepancy level and take corrective measures if the unanticipated risks affect the approved budgets.
Cost control strives to finish the project within the set timeframe and allocated budget. It's done on a dashboard to show the deviation on each activity.
After identifying the deviations, analyze each cause, then address and adjust your budget. Account for all positive or negative deviations so that every activity is accomplished promptly.
Strategies for Cost Control
Budget errors can always happen, regardless of the level of expertise used. Early detection lessens their prevalence and effects while undertaking a project. To control costs, you can assess your company's current financial capabilities, avoid low-quality materials, and outsource some of your needed services.
Examining your firm's earnings capacities will provide you with an overview of what has to be amended, updated, or discarded. This assists in establishing an effective cost management strategy. Go over your expenses to see which areas of the project you can redesign to save on costs.
Invest in high-quality goods and services if you want to keep your clients happy. Adjust your budget to save costs by avoiding unnecessary spending. 
Take note of additional costs you incur when purchasing the necessary supplies for your project. This is important when identifying cost deviations in your cost management plan.
Outsourcing helps your organization save time and money by handling time-consuming jobs. It reduces a large portion of your fixed costs and allocates the funds to different areas of your project. This benefits your organization by reducing the need to pay services like regular salaries for internal employees.
Use Professional Cost Management Tools
Cost management entails using defined procedures and specific cost management software to achieve better outcomes. Handling expenses carefully will boost your project's chances of success. Adhere to these outlined steps for cost management and customize them to your organization's requirements. Find cost management tools that will help your organization be successful.
Visit for more articles: forbesblog.org