Game
World War 4 Game Is So Famous, But Why?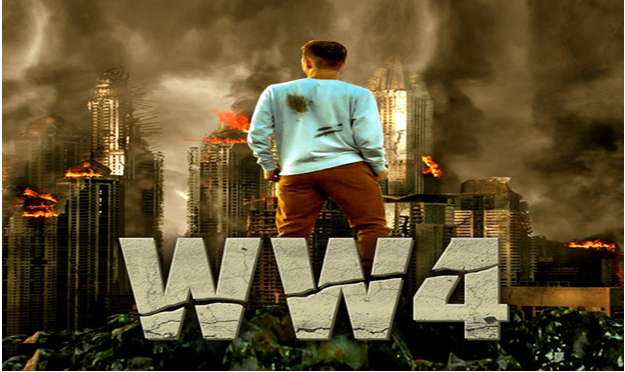 World War 4 Endgames: Text-Based RPG is a multiplayer online role-playing game set in a dystopian world following the events of World War 3. You play as a survivor in a dystopian world following the events of World War 3.
This World War 4 fantasy adventure RPG is for you if you like story-driven, text-based RPG games with superb narrative and survival gameplay.
The Game Features
With over 25+ user-created products, this is a one-of-a-kind virtual market (Wheat, Flour, Bread, Soy, Soy Protein, Protein Shake, Metal, Pistol, Ammo, Rifle, Caliber, Cartridge, Machine Gun, Bazooka, Real Estates such as Cottage, Apartment, Condominium, Bungalow, Castle, etc.)
This text-based survival RPG has its own stock market, auction market, national and international product markets, job market, and pre-order market, as well as a monetary market with eight distinct currencies.
In this World War Strategy Game, there are four different Career Modes to choose from Politician (to become President of the country), Army (25 percent Attack Power Boost), Worker (25 percent Work Skill Boost), and Businessman (10 percent Less Gold for Company Creation & 10 percent Overall Productivity boost of all employees)
A country of eight Owned nuclear power stations from which Presidents can create jobs in the production of uranium for nuclear weapons and advanced defense systems.
Doomsday Thrill is a survival war RPG in which players must endure attacks from unknown sources for seven days in order to win the server!
Daily Objectives and Milestone Achievements
In-game talking system integrated. If you enjoy role-playing games with plot quests and the ability to talk with other people, this is a terrific feature for you.
The Storyline of World War 4 Endgames – Text-Based RPG
The year is 2030. The third Planet War has just ended, leaving the world in ruins.
Many countries have been destroyed as a result of the New World Order, while others have merged to form a powerful unified government.
United Europe was formed by the merger of all European countries, while United Middle East was formed by the merger of all remaining Middle Eastern countries.
Only eight superpowers are still striving for a single unified government: the United States, the United Kingdom, United Europe, the United Middle East, China, India, Australia, and Russia.
Humanity is on the verge of extinction as a result of World War 3, and you are one of the few survivors.
Choose one of the remaining eight countries and prepare for World War IV's ultimate battle for total world dominance!"
As Doomsday approaches, do whatever it takes to take control of the server and combat unknown forces. The clock is ticking!
Information about the game:-
ENGLISH IS THE ONLY LANGUAGE SUPPORTED.
The server will be available for 100 days.
When there is a Battle of Strength Event, the top ten players with the most strength will be rewarded with real USD from the Game Publisher. After the server closes, the winners will receive payment via Paypal or Google Gift Cards.
Career
High Skilled Worker – Work skills for High Skilled Workers will rise by 25% compared to typical players, resulting in a 25% increase in production.
Army – High Fighting Skills (Strength): In training, strength will increase by 25% compared to typical players.
Politician – Set tax rates for imports, wages, and enterprises to gain control of the country's taxes and economy.
Business – Establishing and upgrading a company will take 10% less gold. Production increased by 10% in all of the enterprises owned.
SPECIAL EVENT – BATTLE OF STRENGTH TO START ON APRIL 2, 2022
World War 4: Endgames is a massive and detailed virtual economic simulation game in which you work, train, create various things, sell goods, buy/sell stocks, travel to various locations, and tactically participate in conflicts in order to help your country rule the rest of the world.
We'd like to thank all of the beta testers for their continued involvement and to reward the most active and loyal players, we're announcing real cash rewards on the new forthcoming server, which will begin on April 2, 2022.
Become a "Highest Strength" Citizen and win thrilling real-money prizes!
The top-ranked player will get a cash prize of $200.
The second-place finisher will get a $100 cash prize.
The third-place finisher will get a cash prize of $50.
Players in positions #4 through #10 will get a cash prize of $25.
The new server will go live on April 2, 2022, and will last until the end of the season (Approx 100 days).
*Paypal Transfers or Google Play Gift Cards from the United States are the sole options.
Q: How do I build up my strength?
A: Strength is gained through both training and combat. You can train every 2 hours and battle as much as you like until your Bread / Protein Limits are reached. Aside from training, every fight will improve your Strength qualities.
In the New Server, the Top 10 Highest Strength players will receive enticing cash rewards, so be ready for the Battle of Strengths!
If you haven't yet downloaded World War 4 – Endgames, you may do so by searching for "World War 4 Endgames" in the Google Play Store or downloading directly from the URL below:
https://play.app.goo.gl/?link=https://play.google.com/store/apps/details?id=com.worldwar4endgames.ENDGAME
WORLD WAR 4 ENDGAMES – FULL FINAL VERSION ALL SET TO LAUNCH ON APRIL 2, 2022
The previous beta launch, which included Doomsday, was a huge success.
The latest version of World War 4 – Endgames, a text-based multiplayer game, will have a little improved UI, but it will be packed with a tonne of other features and will run smoothly.
World War 4 Endgames will be released on April 2, 2022, and will include a Battle of Strength Event in which players will be rewarded with real cash prizes of $200 for first place, $100 for second place, $50 for third place, and $25 for fourth through tenth place. These guys will be considered top players only on the basis of their Strength!
WORLD WAR 4 – ENDGAMES FIRST SEASON ENDS
The first season of World War 4: Endgames has ended. The "Unknown Origin," called aliens, launched a tremendous attack once the Doomsday Timer reached zero. Humans were already fatigued from fighting for each other's resources, and all of the leaders were vying for resources, and in the first season, the humans were unable to endure the alien onslaught, and the Earth was destroyed totally.
The Second Season of World War 4 – Endgames has already begun, marking a new beginning for all players. Join this one-of-a-kind virtual economy game in which you play as an individual citizen fighting for your country and finally surviving Doomsday!
STORY THIS WEEK: USA SIGNS NAP WITH INDIA, LAUNCHES ATTACK ON CHINA!
Last week had been a tense week, with the United States and India fighting constantly for more than 120 hours.
The fighters were absolutely exhausted, and the resources were entirely gone; in the meantime, China, the next major power, had been quietly preparing for the big clash. China has swept away all of United Europe's states and is presently making modest progress toward conquering the United Kingdom!
Both the United States and India had wreaked havoc on Japan. Japan has chosen to side with no country other than India's dictators in order to reclaim their own lands.
The United Kingdom, on the other hand, already has a nuclear weapon and an advanced defense system, as well as close ties with both the United States and India. Is it possible for China to destabilize the coalition of the three giants?
Very Important Note
If players fail to survive the Doomsday and lose all of their states on the final survival judgment day, the entire server will be RESET, with players only being allowed to keep their purchased characters and keys. It means that all of the player's businesses, currencies, and gold, as well as their inventories, real estate, and other assets, will be reset.
Nothing will be reset if players manage to survive the Doomsday, and the game will resume.
Follow these accounts for more information about the game:
Download World War 4 Endgames: Text-Based RPG to enter a new world of virtual economy brimming with world war adventure and survival day thrills, and to participate in the game.
Visit for more articles: forbesblog.org