Technology
7 Steps to Maximise your Online Data Protection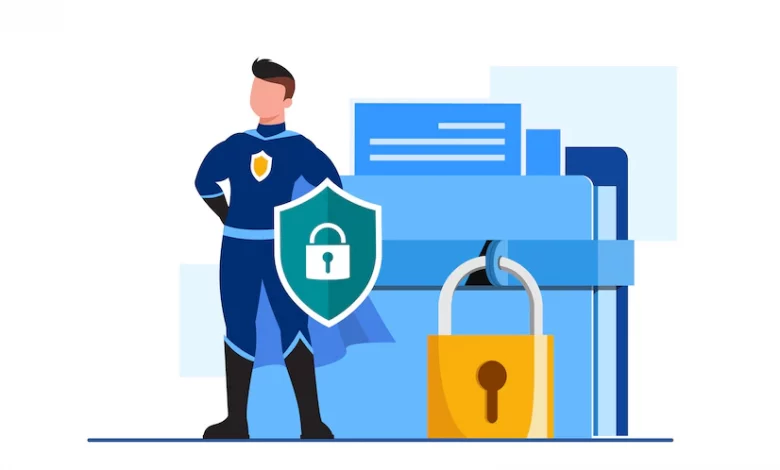 Protecting your online personal and financial data is more important now than ever. As the use of online banking, online accounting and remote payment methods become more popular, the number of fraudsters and sophisticated scams has also increased.
While there is always some risk to storing or sharing your personal or financial data online, there are a number of measures that you can take to increase security and minimise the risk of data loss or misuse. Here are seven ways to keep your data safe:
Think carefully before clicking any links
Most people now receive tons of emails to their inbox each day, these may include business emails, marketing comms and personal correspondence. However, you should be aware that some emails that make it to your account, even those that bypass your firewall and junk folder, will be phishing emails containing links to fraudulent sites.
These emails are often disguised as emails from brands you recognise and trust, such as your bank or mobile phone service provider. The email may contain a link and suggest that you need to click it to 'update your details' or 'make a payment'.
Hover your cursor over any link in an email before clicking it to check that the web address is the one that you would expect to be taken to. If in doubt, do not click the link and instead visit the website in browser as you usually would or call the company directly with contact details you have used previously.
Only make financial transactions on secure sites
You should carry out security checks on any website before making a financial transaction on it. One indicator that the site you are using is secure is if it has a secure socket layer (SSL) certificate.
Websites with this certificate will show "https://" in the address bar and depending on the browser you use; you are likely to see a padlock symbol in the corner of the address search bar.
Only use official banking apps and reputable accounting sites
If you do banking on your laptop or smartphone, ensure that you only use the bank's official app or website, if you are not sure which one is official ask your bank directly. Many business owners also use online accounting services, these are great for keeping track of revenue, expenditure, tax information and tax forms, be sure to only use reputable sites that protect your data.
Implement two factor authentication on all your accounts
Two factor authentication is now encouraged by many sites and apps. Using 2FA you will enter your login information and then you will be sent a one-time code to your phone or email that you will then be prompted to enter in.
It's an extra layer of security that prevents other logging into your account.
Be careful about what you are posting on your social media accounts
People often overshare information on social media that can be found and used by cyber criminals. Never post images of confidential information such as your bank card.
It's also a good idea to make your accounts private and restrict the access that people outside of your network have to your profile information.
Use anti-virus and anti-malware software on all of your devices
Download security software on all of your devices and set it to scan regularly in the background. Be sure to renew it once your subscription expires.
Back up your files onto encrypted hardware
Backing up your important files is always a good idea, you don't want to lose your important documents and photographs if your device is lost or stolen. If using an external hard drive, SSD or USB pick one that can be encrypted, and password protected.
VISIT FOR MORE ARTICLE : forbesblog.org