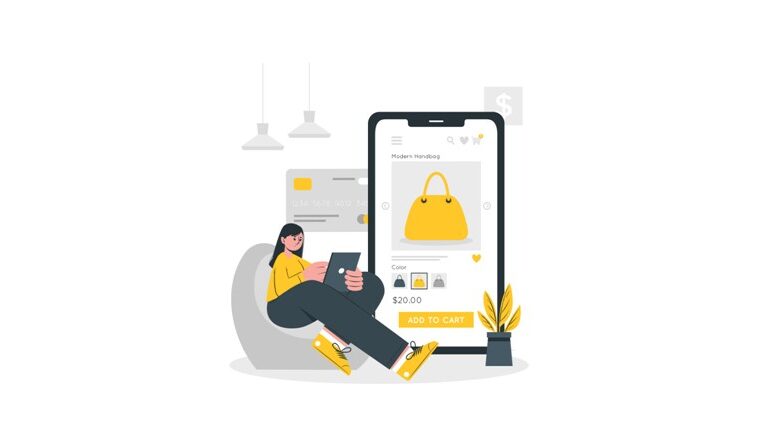 As more and more businesses take their offerings online, you must gradually be getting familiar with terms associated with e-commerce such as payment gateways, drop shipping, and digital coupons.
While making your acquaintance with the digital world of commerce, have you also come across the term 'shopping experience design'? Now, if it's a term you are unfamiliar with, you might have the following questions:
What exactly is a shopping experience?
How can you design something as random and varied as an individual's shopping experience?
What are the factors you'll need to consider while designing shopping experiences?
In this blog, we will answer all the above questions and more as we take you through the process of designing the world's smoothest shopping experience.
So, What Is Shopping Experience Design?
To understand shopping experience design, you first need to know what a shopping experience is.
Consider this scenario: It's a nice day to get some grocery shopping done, and your larder needs to be restocked.
What do you do? Head over to the nearest supermarket or drop by the farmer's market around the corner?
Well, it's the year 2021, so you'll probably go for a third option: one that is more convenient. You'll most likely pull out your smartphone and get your shopping done online!
Now, the next time you're done making the required purchases online, take a second to analyze how you feel about the overall transaction you just made.
Were you able to locate the products you were looking for without any hassle?
Did you find that you're satisfied with the selection and prices of the products on sale?
Was the mobile app or website browser you used user-friendly and easy to navigate?
Was your check-out process quick and efficient?
If your answers to all the above questions are positive, then your service providers did a good job designing a great shopping experience.
Still not completely sure about what a shopping experience is? To oversimplify it, a shopping experience is the feeling you're left with after you are done with your shopping. And, shopping experience design is the process of optimizing the customer journey and overall customer experience that is undertaken by design teams.
Why is Shopping Experience Design Important?
A well-curated shopping experience will help end-users make their purchases quickly and easily, which is important for busy consumers without a lot of time to spare on shopping. As the customer experience improves, your sales graphs will soar, which is a win-win situation for both businesses and end-users alike.
Design experts build shopping applications and websites that are easy to navigate and simple to use by incorporating minimalism to avoid clutter. As a result, they end up creating online storefronts that reflect convenience and ease, which in turn results in higher customer conversion and retention rates.
And that's what this blog is all about: exploring the nuances of designing the smoothest shopping experience for online stores.
How to Design a Smooth Shopping Experience
At the end of the day, it is all about creating memorable and positive user experiences that leave a lasting impression on your end-users. These are a few crucial factors that you need to keep in mind while designing a shopping experience:
Increase Your Brand Visibility by Spreading Awareness
As hundreds of online purchasing sites pop up every week, customers can get confused about where to shop from. And, as people are still getting accustomed to the digital era of shopping, they might also be apprehensive about falling victim to fraudulent activities if they make purchases from hitherto unheard of online businesses.
You need to increase your brand awareness and extend your reach to cover more of your target audience if you wish to build goodwill towards your business.
As your business becomes more popular, your new users can jump straight into the shopping experience you've created for them without any worry or anxiety.
You can increase your brand awareness through multiple ways such as affiliate marketing, influencer marketing, and well-targeted brand recall campaigns. It is also a good idea to get testimonials from your satisfied customers and promote them across different social media channels.
Ensure That Your Website is Easy to Navigate
Your website must be clutter-free and easy to navigate in order to get a good number of conversions. If your users enjoy using your website as opposed to those of your competitors, then your retention rates will also be much higher as your end-users will be inclined towards giving you their custom every time.
You can ensure that your website is easy to use by investing in a good UI design team. An experienced UI designer or User Interface designer will be well-versed with consumer expectations when it comes to the layout of your website. They will know exactly where to place the promotional banners, widgets, and other features that will be visible on your website.
You can also improve your website's functionality by giving personalized product recommendations, setting pricing tiers for loyal customers, and engaging your potential customers through gamification features such as Spin the Wheel and Scratch Cards.
Keep Your Catalog Detailed and Up-To-Date
Another way to improve your user's shopping experience is by maintaining a catalogue that is informative and also updated in real-time. Your product or service catalogue is not just an outline of your offerings, but also a reflection of your brand values. The way you maintain your catalogue speaks volumes about your brand's attention to detail.
You should ensure that your catalogue is detailed and has extensive product information that will help your end users make purchasing decisions more easily. It is also crucial to update the availability of different products in real-time so that your users are not disappointed with bottlenecks.
Also, make sure that you use product pictures and videos that do not oversell your products or services. If customers get exactly what they came for, they are more likely to be happier with their shopping experience.
Reduce the Number of Clicks Needed to Complete a Purchase
It can get tedious to complete a purchase order if there are too many steps between the product or service selection and the final payment. In fact, this can actually deter interested customers from completing a purchase if they feel that the process is too time-consuming.
Try to keep your user flow as simple as possible, such that your customers can select their items, add them to the cart quickly, and complete their final payment in a matter of minutes, if not seconds.
If you want to collect information about your users to build individual user profiles, try to do so through marketing and data collection methods such as personalized email campaigns instead of pop-up notifications that appear in between the user journey through your website.
Keep Your Payment Options Simple and Efficient
The payment phase of a translation is perhaps one of the trickiest phases. This is the part where most carts are abandoned due to a number of reasons such as slow server processing, complicated user verification steps, and sometimes even the lack of feasible payment options.
Always make sure that your payment methods include integrations with multiple gateways so that your users can choose one that is most apt for them. It is also a good idea to provide payment options that are offline so that users can complete the purchase when their products are delivered to them directly.
Make Your Return Policies Hassle-Free
Return policies are the bane of a typical e-commerce user's existence. These policies may be designed to ensure that there are no fraudulent activities or misdemeanours from the consumer end, but they often end up being complex and hard to follow.
If a user is unable to return an item that is damaged or does not live up to their quality expectations, they will most likely refrain from making further purchases from your business.
So, keep your return policies simple and effective and make sure that your customers do not have a hard time chasing behind product returns. This will increase their purchasing power and also get you brownie points for keeping the process simple and transparent.
Keep Your Logistics Seamless
Once your end-user has made a purchase with your online store, it is your responsibility to make sure that their order reaches their door without any delays or bottlenecks along the way.
Implement measures that help you make your last-mile logistics seamless, such as features like BOPIS (Buy Online and Purchase in Store). With BOPIS, you can merge online and offline shopping seamlessly for your users.
Customers are more likely to be satisfied if they receive their orders without any follow-ups from their end after they have completed their purchase.
Stay Connected to Your End Users Post Purchase
Your relationships with your customers do not end when you complete your final logistics. For higher retention rates, you need to make sure that your post-sales engagements with users are given the same level of priority as your sales cycle engagements.
In order to stay in touch with the requirements of your users' post-sales, you can utilize sophisticated CRM (Customer Relationship Management) tools that will help you manage hundreds of customers at the same time. With a feature-rich tool like Copper CRM, you can not only deliver top-notch customer service but boost sales too. This SmallBusiness HQ review gives you a good overview of its features.
You can also utilise Artificial Intelligence-driven tools like chatbots to provide customer support for your users around the clock.
Another great way to build long-lasting relationships with your customers is to implement incentives like loyalty programs and reward systems.
Takeaway:
Designing an exceptional shopping experience is not a task that should be taken lightly. In fact, the entire success of your online business is dependent on how satisfied your customers are with their interactions with you, so make sure you leave no stones unturned when designing the smoothest shopping experiences for your end-users.
Author Bio
Aleesha is a Content Consultant working with NeoITO. Although writing has always been her first passion, she loves travelling and MMA and is a firm believer in continuous learning.