Lifestyle
EMMA RADUCANU- AN 18 YEAR OLD US OPEN WOMEN'S SINGLES TITLE WINNER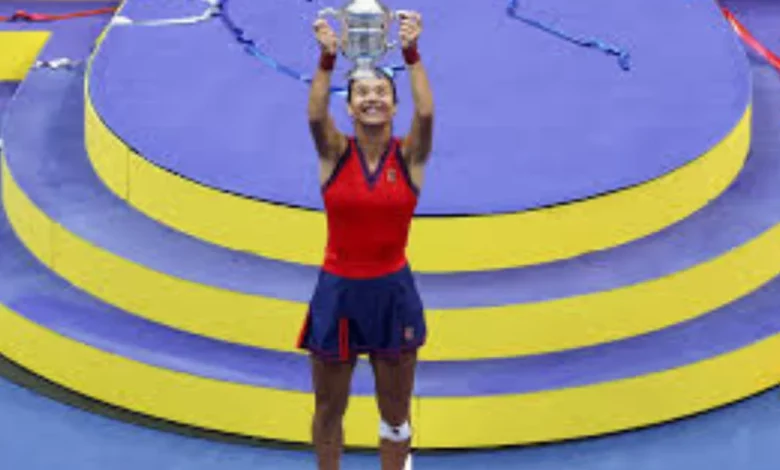 Emma Raducanu, a young British player has won the US open winning title in 2021. She accomplished a feat in September 2021 that was unpredictable to win. The young girl also made history by qualifying to win a grand slam title at the US Open.
The beautiful and astonishing Emma Raducanu represents the United Kingdom. She defeated 19 years old Canadian Leylag Fernandez with the final score of 6-4, 6-3.
Life of Emma Raducanu:
Emma started playing tennis at a very young age
The young girl made tennis her passion when she was only five years old at her local park courts in Bromley
Emma play tennis with her Dad in Bromley tennis center
The girl's dad is also a huge inspiration for her
She has also won her first tournament at Bromley tennis centre at the age of six in an 8&U competition.
Emma Raducanu is an ambassador for LTA youth
The LTA youth program is new junior program support and helps children aged 4-18 to enjoy tennis
LTA youth program encourages children to play tennis and keep them active
This program ensures children have an enjoyable and positive, progressive experience.
Raducanu won a Bronze Medal at the Winter European Cup
The US Open winner also has won a tennis Europe event
She also won the UK National Champion Titles at 9U, 12U and 16U.
Tennis carrier:
She has made a great name in the history of a tennis game. Losing and winning is a part of the success journey. And Raducanu has always remained motivated to win in the tennis game field.
She was part of Britain's Billie Jean King Cup team
The tennis player girl reached the final of a $25k ITF event in Sunderland
She competed in the Battle of the Brits Premier League of Tennis
In competition, she beat fellow Brits Eden Silva and Katy Dunne in straight sets
2021 carrier journey:
She has reached the quarter-finals of the Nottingham Trophy
The young player has made history by becoming the youngest British woman in the Open Era to reach the last 16 of Wimbledon
Emma has forced to retire in the second set of her fourth-round because of breathing difficulty
The tennis lover reached WTA 125 final tournament in Chicago where she lost out to Denmark's Clara Tauson
In only her second Grand Slam event, Emma won ten matches in a row to lift the US Open women's singles title
The winning journey of US open women's title made her the youngest British major winner in history
She has also won ten matches in a row to lift the the US Open women's singles title
Torben Beltz is the new coach of Raducanu, and she would begin working with him in 2022. Her new coach has very strong experience in the field of tennis. Beltz has previously worked with former world No.1 Donna Vekic and Angelique Kerber. Kerber has won three Grand Slam titles as well as the Olympic silver medal.
Concluding words:
The article lets you know about the life of an astonishing, young and beautiful player Emma Raducana. We have discussed her personal and professional life. The article also provides you with information about her carrier journey, and her success leading steps.
For more stories!