Technology
Everything you need to know before buying a mobile home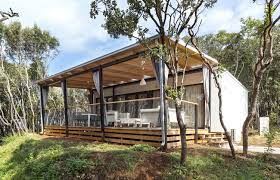 With mobile home usage on the rise and manufacturers and retailers, all offering different advantages and add-on features, knowing what to get can quickly become overwhelming. That's why we've created this short guide on everything you need to know before buying a mobile home.
Quality is key
Not every mobile home for sale is in great condition. That's why we always recommend purchasing your mobile home from an established and reputable dealership like Sunrise Holiday Homes. With all our mobile and static caravans kept at our storage facility in Clacton, we invite potential buyers to explore our full range and benefit from a monthly payment plan if you cannot afford to pay the full bill straight away.
We are committed to making mobile more accessible for all buyers and only sell the highest quality homes.
Size does matter
This one may seem obvious, but when it comes to finding the right mobile for you, it's important to establish your needs and how much space you need the home to have inside. From family holidays to adding an extra room to your property, mobile homes are a quick and easy alternative to extending or finding the perfect Airbnb – but interior space can be limited, so be sure to visit and explore the inside of any mobile home you like before buying.
Long term maintenance
This has as much to do with where you choose to place your mobile , as it has to do with the purchase. If we could share one tip with potential buyer, it would be to decide on a definite location before purchase, as this allows you to understand any maintenance requirements and regulations and find the right mobile for sale which suits both your needs and the maintenance requirements of the site. If you are buying a mobile for use on your own land then this is less complicated, however, if your home is to be transported to a holiday site then familiarise yourself with their terms and conditions first.
Other things you need to know
Running costs – what it takes to keep your mobile secure and running, both when you're there and when you're not. This isn't just about water and electricity, but also any ground fees on your chosen site, insurance, and general maintenance costs.
Most mobile homes for sale do not have accessories or usable utensils inside. You will need to fit your mobile home with everything it needs before it is fully usable, so be sure to include that in your budget!
Site security – is your mobile home safe on its chosen site even when you're not there?
For more advice on choosing the perfect mobile to meet your needs and tick all your buyer boxes, head to our mobile homes for sale page of the website. Alternatively, get in touch for more tailored advice.