Home Improvement
How to Sell a House by Owner Using Flat Fee MLS Companies in Florida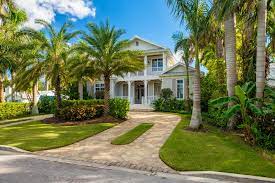 Selling a home typically means hiring a full-service real estate agent on commission to do the legwork and complete the sales process. However, you will be charged a commission fee, usually about 3% of the final sales price of your house. Additionally, you will also be paying a buyer's commission, another 3%, to the buyer's agent. So, that's 6% of your sales price lost in commission fees alone. However, home sellers these days have a lot of choices that will help save on this commission cost. One of them is the For Sale By Owner or FSBO way of selling your property. In an FSBO sale, you do not employ a realtor and instead, do all the work yourself. This includes putting up a yard sign, preparing your house for showing, taking photographs and scheduling visits not to mention preparing all the legal documents like Seller Property Disclosure, Property Tax Disclosure, Flood Zone Statement, etc. Does sound like too much? Maybe not for an experienced seller, but certainly for a new one. So, does that mean that inexperienced sellers cannot go the FSBO route? Of course not! This is where flat fee MLS companies in Florida step in.
What is flat fee MLS?
Flat fee MLS Florida companies are realtor companies that offer to list your home on the local MLS and perform other selected services related to the sale of your property. The MLS or Multiple Listing Service is the local database that contains all the information related to properties for sale in that locality. The advantage of listing your property on the MLS is that most buyers and real estate companies look through it while searching for properties to buy. If your property is listed, you stand a very good chance of getting a buyer quickly. However, only licensed real estate agents can list a property on the MLS. Traditional real estate agents will do this as part of their services, in return for a hefty commission. However, flat fee MLS agents will list your property for a fixed fee that is much lower than the 3% commission charged by real estate agents. This way, you can count on the experience of a real estate agent on how to sell a house by an owner in Florida without having to part with a huge amount in commission fees.
What are the advantages of flat fee MLS?
Listing service – the most obvious advantage of a flat fee MLS company, when selling a house by an owner in Florida is that you can get your property listed on the local MLS. You can also ask the agent to fill in the description of your property and prepare the listing, and also get advice on choosing an appropriate listing price. (However, you might have to pay extra for this).
Reduced Expenses – flat fee real estate agents demand a fixed fee that is much less than the commission charged by traditional agents. In Florida, this commission averages 2.7% of the final sales price. The median home value in Florida is $348,700. This means that the commission fees will be over $12,000! However, flat fee MLS companies in Florida work for very low charges, ranging from as low as $99 to $3000!
Plan your Budget – since flat fee real estate agents work for a fixed charge that is determined before the sale occurs and is not dependent on the final sales price, you will be able to plan your budget. This is a definite plus if you are on a tight budget and want to have a fixed idea about your expenditure.
Additional Services – almost all flat fee MLS companies offer services in addition to listing your property on the MLS. This can include taking professional photographs, conducting open houses, scheduling client visits, offering marketing assistance like fixing a listing price and printing out flyers, etc. Some companies charge extra for these additional services while others offer them for no extra benefits. Regardless, you retain all the advantages of an FSBO sale while enjoying the support of experienced professionals.
How to sell a house by the owner using flat fee MLS in Florida?
Choose a flat fee MLS company – different flat fee MLS companies offer different advantages and services. That being said, there are a few things to watch out for while making your choice. The company must be service-oriented and responsive to your calls and requests. Avoid companies that use voicemails. Find out if they offer automated showing scheduling. Also, it is better to deal with the local flat fee MLS broker than choosing a national company since they will be more knowledgeable about the local MLS.
Choose a plan/package – flat fee MLS companies offer several packages or plans for sellers. These vary from the most basic, in which they will simply list the property and you do all the legwork, to the most advanced in which they will offer virtual full service. The plans will also vary on the length of listing, ranging from 3 months to a year. Depending upon your needs and budget, choose the plan which is most suitable for you.
Provide property information – as the seller, you will need to provide details about the property like the square footage, construction type, HOA, etc. You will also need photographs of your property and some basic measurements of every room. Also, you need to have a general description of your property and decide on the asking price. You will also need to provide a competitive commission for the buyer's agent that is in line with the other listings on the MLS.
Choose a title company – In Florida, it is customary for the seller to pay the title work fees in most counties. If you had been working with traditional agents, you would have had to use their title company. However, with flat fee MLS companies, you can choose the title company. However, you will need to pay them a separate fee at the time of closing.
Sign the listing agreement – sign the agreements and disclosures necessary for listing. Once this is done, the agent will list your property on the MLS and your house will officially be on sale.
Visit this website: forbesblog.org