Fashion
Questions You Need to Ask Your Wedding DJ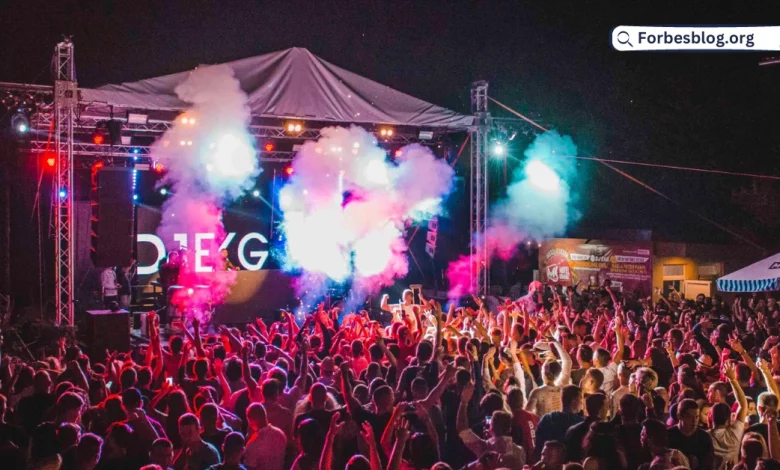 There's a lot to do to get ready for your big day. Get the right photographer, the perfect meal, and the big cake, and don't forget about coordinating with all of your wedding guests. But what about the music? Selecting the right wedding DJ services is crucial to creating the perfect atmosphere for you and your guests and keeping the party going strong throughout the entire day.
But how do you know which wedding DJ is right for your special day? Before making any arrangements, there are certain questions you need to ask your potential DJ. Here, we're reviewing some of those important questions that will help you pick the perfect wedding DJ and dance away into the night on your special day.
QUESTIONS YOU NEED TO ASK YOUR WEDDING DJ
1. How many weddings have you played?
There's no substitute for experience. One of the first questions to ask should focus on their experience playing weddings and what other events they've played. Professional wedding DJs should be able to provide a list of previous paid events and weddings they've worked on. This is one of the quickest ways to separate the professionals from the amateurs. You'll want someone experienced and professional.
Also read: Polyester Tablecloths
2. Do you ever perform more than one event per day?
While you want an experienced wedding DJ, you also want someone who has the time and resources to give it their all for your big day. If you're expecting the DJ to be there for the entire wedding, make sure they don't double book or plan on other events in that timeframe. This is all about open communication and making sure that everyone is on the same page.
3. What makes you different from the competition?
In short: what makes this wedding DJ unique and why should you hire them? While it might seem like most wedding DJs are relatively similar, you'll want to pick the DJ with the right personality, experience, and style for your event. What makes this DJ unique and why would these attributes work well for your wedding.
4. Can you provide references?
Again, this is where you separate the professionals from the amateurs. Professional wedding DJs should have no issue providing references. Asking for two to three references should provide you with enough information on whether or not they're the right pick for you.
5. What does your music selection look like?
In the digital age, DJs have access to almost any song or genre of music. Still, you'll want to know what type of music they play and the size and range of their music catalog. Is there a specific genre they specialize in? Do they only play dance music for your reception or do they also cover slower songs to be played for your first dance as a couple? You'll also want to ask how open they are to play requests from the audience and how flexible their playlist can be.
6. How many breaks do you usually take?
Performing at a wedding is a lot of work, so you should expect your wedding DJ to take the occasional break. Whether this means they're setting up gear or simply grabbing a quick bite to eat, breaks are a part of the job. However, it's totally fair to inquire about how many breaks they usually take and how long these last.
7. Do you also serve as an emcee at the wedding?
While a DJ keeps the music playing, an emcee takes a more comprehensive approach to keeping the party alive and fun. Many wedding DJs will also serve this role, which includes making announcements and guiding guests through the various stages of the wedding. This is where the wedding DJ's personality gets a chance to shine, so it's important that you pick someone who will be both fun and responsible in this important role at your wedding.
8. What do you do if no one's dancing?
Sure, odds are this won't happen, but it's good to know how your DJ will respond if the going gets tough. How do they plan on keeping the atmosphere fun and engaging if no one wants to dance? How do you get people in the party mood? Again, ideally, this concern won't ever arise, but it's good to have it covered just in case.
9. What's your rate?
Of course, discussing pricing is critical when hiring the right wedding DJ. They should be open and clear about what they charge and specify whether they work on an hourly rate or if it's a set price for the entire event. You should also ask about the possibility of overtime if you think your wedding could go on late into the night. Make sure you receive all this information in a written contract before agreeing to work together.
10. Do you have any questions for us?
An open dialogue should go both ways. Be willing and honest about any questions your potential wedding DJ might have for you. This will help them determine if they're the best candidate for your specific event. You certainly don't want any surprises on your big day. Asking the right questions early can help avoid this.
CONCLUSION – QUESTIONS YOU NEED TO ASK YOUR WEDDING DJ
There are so many important decisions to make leading up to your big day. What venue will be big enough? Will everyone like the food selection? Will all the guests be able to arrive and how do we accommodate everyone and keep them happy?
While these are all important questions, don't forget about making the right wedding DJ hire. The perfect wedding DJ will ensure your guests are moving and having a great time. They're also able to set the perfect atmosphere, switching seamlessly between a love song for your first dance and a party hit for the reception. If you're asking your wedding DJ to also emcee, they should have the personality to match the tone and style of your wedding. Don't forget to ask some of these important questions to find the right fit for your big day.