Technology
Simple Ways to check if your PC can run Windows 11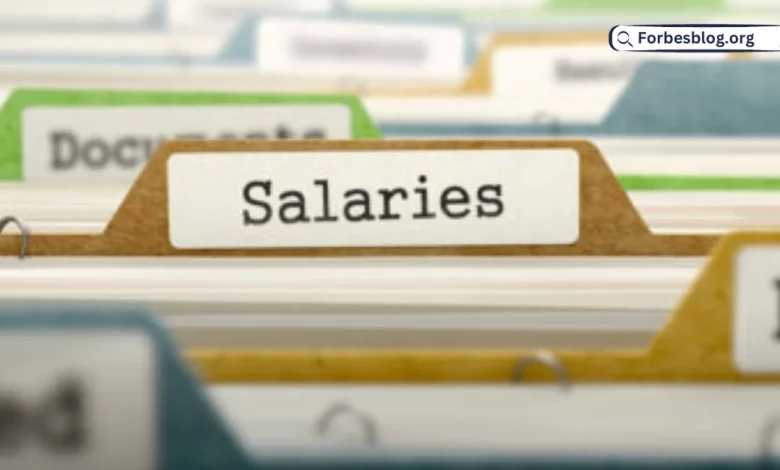 Microsoft released the much-anticipated Windows 11 in and was made available only to Windows Insiders. The Redmond-based software giant announced the global rollout recently. However, the basic requirements for the installation of Windows 11 are hard. In this article, we will examine the steps that you should take to check whether a PC or laptop can run Windows 11.
In the past, Microsoft had promised free upgrades for eligible devices for one year after the launch of Windows 10. The company extended the offer and now the Windows 10 update will be available until 2025. The company is currently providing Windows 11 as a free upgrade to all eligible PCs. If you work with a compatible PC or laptop with the specifications outlined by Microsoft, then you will receive Windows 11 as a free upgrade.
Microsoft also released PC Health Checker app, which verifies whether your device meets the requirements to Windows 11 successfully. Initially, Microsoft was forced to pull down the app because of various compatibility reasons. However, the updated app provides correct information. The company has significantly increased the system requirements for the installation of Windows 11. The PC health checker app is designed not only to check the minimum hardware requirements but also software for any potential compatibility problems.
More about TPM
The main concern regarding Windows 11 is the requirement of TPM 2.0. However, Microsoft has revealed that people working with TPM 1.2 PCs will also receive Windows 11. Interestingly, Intel Core 7th Generation PCs also received Windows 11 Insider Preview Builds. If you happen to view "This PC can't run Windows 11" message, you should enable TPM technology from the BIOS. You can also try to update BIOS firmware if you are working with older platforms. The requirements could change as Microsoft release new update to Windows 11 depending upon user feedback. There could be exceptions going forward.
Windows 11 System Requirements
Microsoft has laid out minimum system requirements for the installation of Windows 11 on a PC. You will not be able to install Windows 11 if your device does not meet the specified system requirements. You have to purchase a new PC with Intel Core 8th Generation processor or above. This is because certain modules announced by Microsoft are only available in latest processors.
If you are unable to find out the details, then you should try to contact the manufacturer regarding the eligibility. Moreover, if your device is already running Windows 10, then you should install PC Health Check app to generate a compatibility report. The app does not check for the Graphics card or display but if your device meets the below requirements, then you are good to go. You can easily check whether your PC is capable of running Windows 10. Let's examine them in detail.
Step 1
The important point to note is that your PC should be running Windows 10 version 2004 or later to upgrade to Windows 10. You should first check this aspect. If you are unsure, you can navigate to Settings and find out the version you are running.
Step 2
You should be aware about the system requirements in detail. Windows 11 requires 1GHz or faster processor with dual core technology and 64-bit support. The system should require atleast 4GB RAM, although 8GB RAM will provide improved results. Microsoft recommends 64GB storage but 1TB is recommended for a smooth experience. The system should be UEFI and Secure Boot capable. The main point to note is that the processor should provide support for Trusted Platform Module (TPM) version 2.0. This is a mandatory requirement and hence only Intel Core 8th Generation and above will provide support for TPM 2.0. However, Microsoft rolled out Windows 11 Insider Preview for Intel Core 7th Generation processors as well. The system should be compatible with DirectX 12 or later with WDDM 2.0 driver. Moreover, the device should bear HD display higher than 9-inch with 8 bits per color channel. You need access to Internet and a Microsoft account to access various services. The Internet connection is required to download and install updates.
Step 3
The Windows 11 and the corresponding updates are rolled out via OTA. Hence, you should navigate to Settings | Update and Security to check for the presence of the updates. You should join Windows Insider program to receive periodic updates. You have an option to choose either Dev or Beta channel. While the Beta channel provides stable builds, the Dev channel delivers slightly unstable builds and will be useful for developers.
Working with PC Health Check App
To download PC Health Check App, you should navigate to Windows Insider Preview PC Health Check Application website. However, you should need to become a member of the Windows Insider Program and login using the credentials to access the page.
Microsoft has released an updated preview version of the new PC health Check app, which expands on the eligibility check functionality with comprehensive messaging and links to relevant support articles and blog content. The app will enable you to know whether your PC is eligible for Windows 11 upgrade. The company has provided three versions of the PC Health Check App such as 64-bit Windows, 32-bit Windows/Windows on ARM and Windows for S mode PCs.
If you work with 64-bit PC, then you should download the relevant software and run the installation. You have to select Finish button after the completion of the installation process. The application will automatically open with the title "PC health at a glance".
Mini PCs are tiny variants of tower PCs that offer serious power despite their size. If you are in the market for one, check out the latest mini PCs on this page.
You have to select "Check now" button and the app will scan your PC for compatibility. A report will be generated as shown below and it was quick.
You can view complete results by selecting "See all results" button. You will view detailed results. However, we passed all tests except the processor as you can see from the below screenshot.
If you select Device specifications button, you will view a Microsoft page with information that "This PC will not run Windows 11". The app will not display your system configuration. We are currently running Windows 11 Insider Preview on Intel Core 7th Generation Processor laptop without any problem. Microsoft pushed the update early July 2021. We are in Beta channel and expect to receive Windows 11 soon. If you work with latest PC or laptop, then you can try to run PC Health Check app and proceed with the installation of Windows 11.
Conclusion
Microsoft Windows 11 comes with new features and functionalities including updated UI. The computing experience has been redefined. There are only two ways to check whether your PC is eligible to receive Windows 11. The first step is to know whether you have a system with Intel Core 8th Generation or above processor. You can install Windows 11 with confidence if you meet the above-mentioned system requirements. The second way is to run PC Health Check app to find out whether your PC is eligible or not. Normally, you will find a processor sticker on the laptop towards the right side of the keyboard. If you work with assembled PC, then you will have to navigate to Settings to find out the device configuration or run the PC Health Check app. Microsoft has provided required tools to check regarding the eligibility for the installation of Windows 11.